The Heart Collectors Homecoming Concert & Garden Party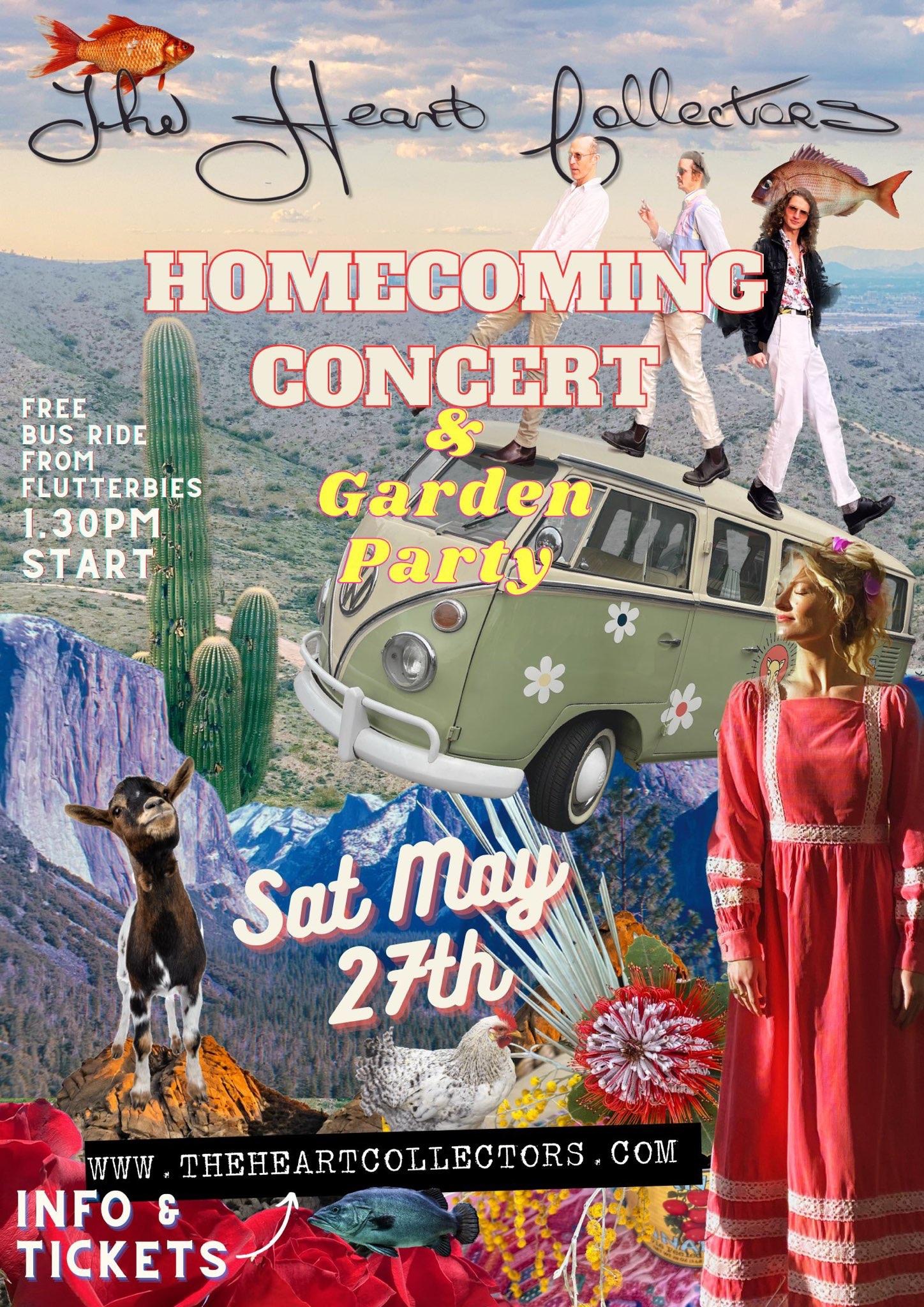 About
Join Four Piece Folk Band The Heart Collectors for their Homecoming Garden Concert, after spending 3 months in the USA.

This bohemian garden event takes place inside a circle garden hedge amphitheatre, a few minutes out of Tyalgum Village.

Complimentary buses take guests from Flutterbies Cottage Cafe to Garden Location, commencing service at 1pm

Food and Drink Available for Purchase at the Garden

"Imagine Fleetwood Mac with more of an organic, Celtic-inflected lilt of vocals and melody and you have a rough idea of why Australia's Heart Collectors are so instantly appealing. There is a vibrant and timeless allure to their music that is resistant to the fashion of the moment, and all the more enduring because of it. Kymrie's voice is the stuff angel's wings are made of." – John T Davis, author of 'Austin City Limits: '25 Years Of American Music'

For enquiries: info@theheartcollectors.com.
Date
Saturday 27 May 2023 1:00 PM - 4:30 PM (UTC+10)
Location
Get directions
Flutterbies Cottage Cafe
23 Coolman St , Tyalgum NSW 2484