GatHER Women's Event - Turning to God in Cycles and Seasons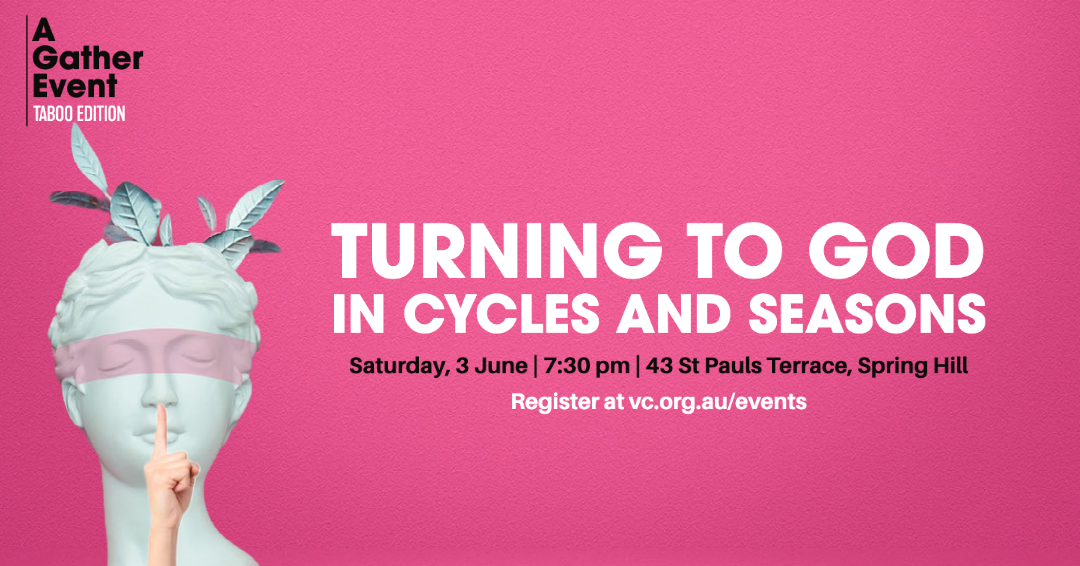 GATHER Women's Event Saturday, 3 Jun, 7:30pm | 43 St. Paul's Tce. Our next Gather event for Village women is coming up, and we'd love to see you there! We will hear from a few women about Turning to God in Cycles and Seasons (Taboo Edition). The wonderful Noralyn will be playing a collection of songs throughout the program, so it promises to be a beautiful evening.
Please bring a dessert if you can, or you can also contribute to the Charcuterie Table for those who don't have such a sweet tooth. It will also include gluten-free choices.
Cost is $5 per person
Please note: Topics which will be discussed will include: Infertility; Sexual Sin and Anxiety - looking out how different women who have experienced these things have turned to God to help them through these things.
Saturday 3 June 2023 7:30 PM - 9:00 PM (UTC+10)
Location
St. Paul's Church Hall
43 St. Paul's Terrace, Spring Hill QLD 4000
Contact Details