Maria Forde with Jamie McKinnon & Fred Rea.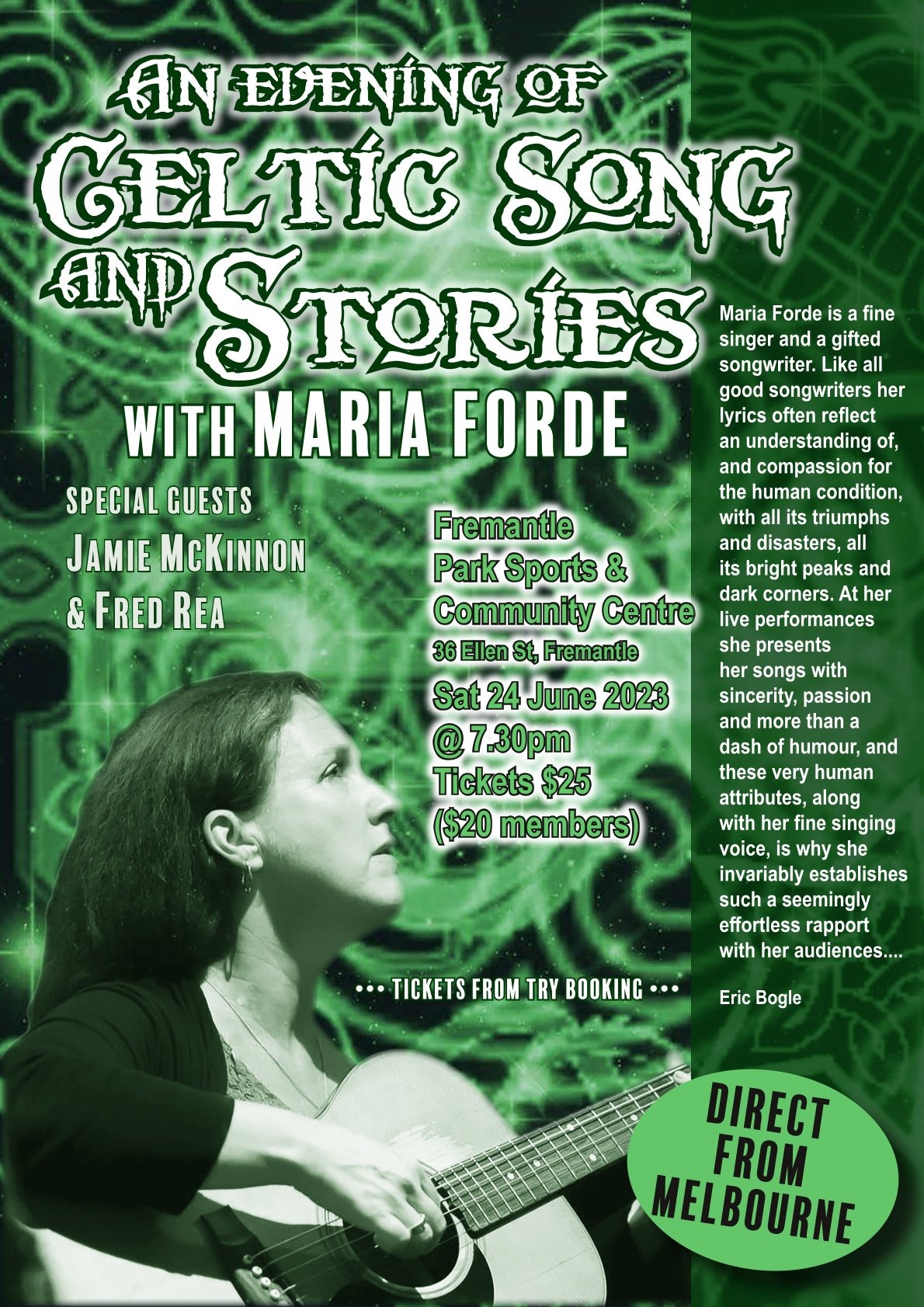 Doors Open at 5:30 for dinner, concert commences at 7:30pm
About
Maria Forde is an Irish Australian singer-songwriter based in country Victoria. Her parents emigrated from Ireland, and Maria was born several weeks later. Maria draws upon her love of her Irish heritage and Australia when writing songs for her nine albums. Audiences love her storytelling, humorous anecdotes, and powerful voice when she performs in concert. Maria's songs have been covered by some of Ireland's favourite musicians, including the Fureys. One of Maria's most memorable performance highlights was singing 'Ireland Calls' before a live football audience of over 40,000.

Maria will be joined by special guests Jamie McKinnon and Fred Rea.
Kev's Roast meal
Roast Beef and Pork with Garlic creamed potatoes with cheese, Cauliflower cheese, Pumpkin, Sweet potato, Parsnip, Carrots & Mint peas for $28 or for $18 without meat.
Date
Saturday 24 June 2023 5:30 PM - 10:30 PM (UTC+08)
Location
Get directions
Fremantle Park Sport & Community Centre
36 Ellen St, Fremantle WA 6160