Hot topics in Family Law - An expert forum on Family Law -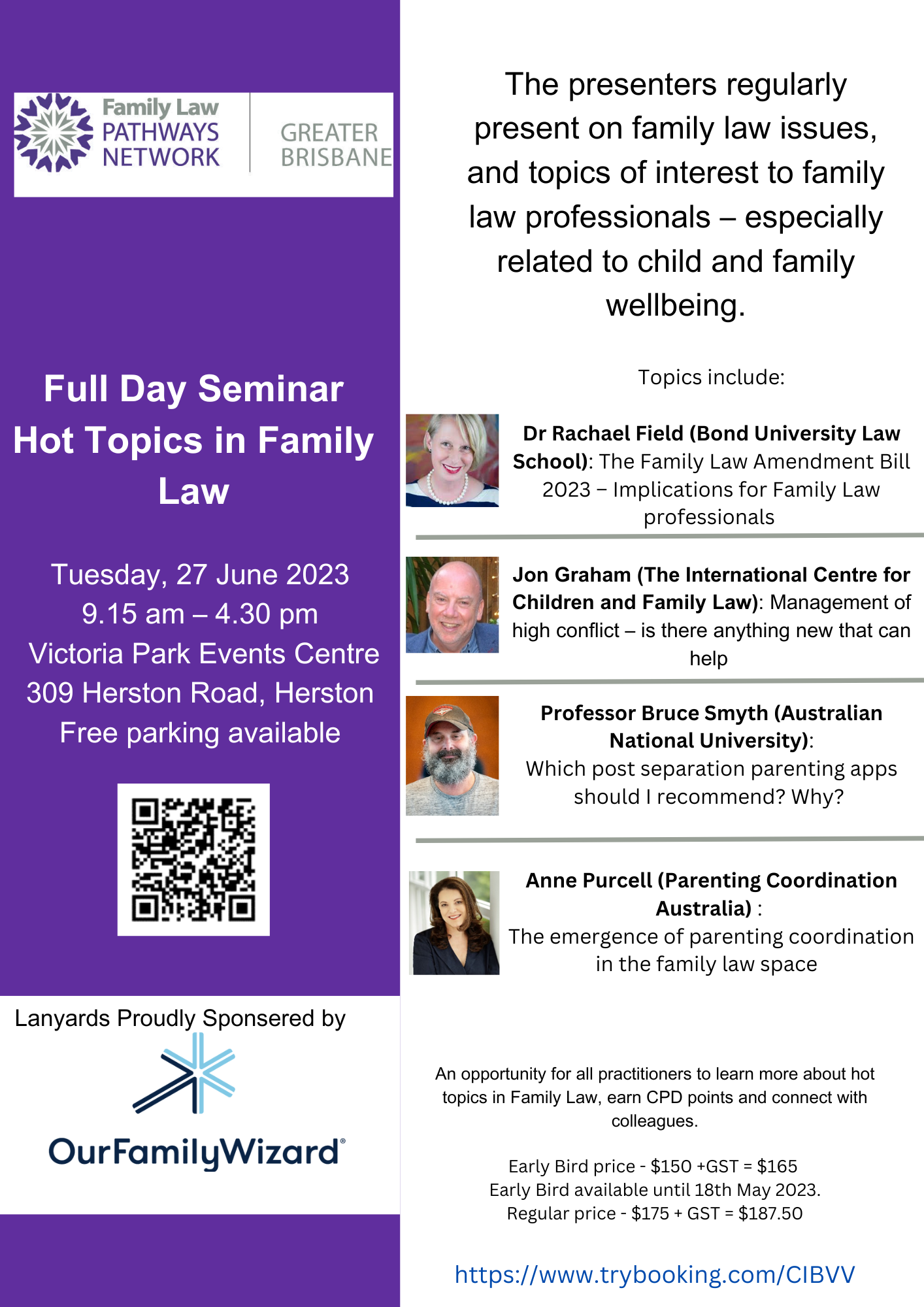 About
The presenters regularly present on family law issues, and topics of interest to family law professionals – especially related to child and family wellbeing.

Topics include:

The Family Law Amendment Bill 2023 – Implications for Family Law professionals presented by Dr Rachael Field (Bond University Law School)

Management of high conflict – is there anything new that can help presented by Jon Graham (The International Centre for Children and Family Law)

Which post separation parenting apps should I recommend? Why? presented by Professor Bruce Smyth (Australian National University)

The emergence of parenting coordination in the family law space presented by Anne Purcell (Parenting Coordination Australia).

An opportunity for all practitioners to learn more about hot topics in Family Law, earn CPD points and connect with colleagues.
Date
Tuesday 27 June 2023 9:15 AM - 4:30 PM (UTC+10)
Location
Get directions
Victoria Park Events Centre (Free to Park)
309 Herston Road, Herston Queensland 4006