BAND FROM HELL - Live at The Craigie Tavern!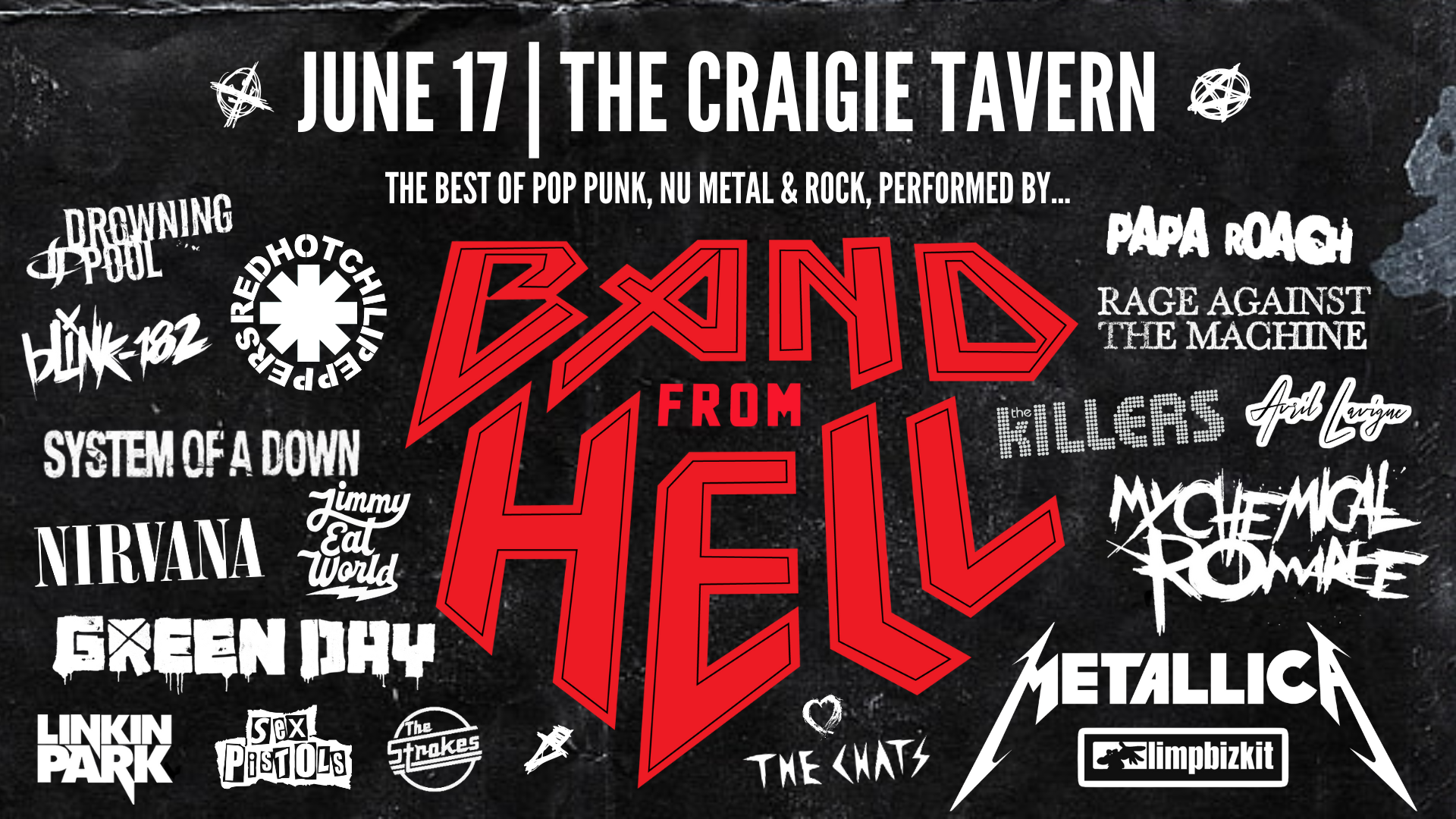 About
BAND FROM HELL HIT THE 'BURBS!!!

Perth's hottest party rock cover outfit BAND FROM HELL hit The Craigie in Perth's Northern Suburbs June 17th to pay tribute to the best of POP PUNK, NU-METAL & ROCK!

👀See what you're in for here👇
www.facebook.com/bandfromhell/videos/442435587314627

Belting out all your (not so) guilty pleasures from the likes of Metallica, Blink 182, Nirvana, System Of A Down, Rage Against The Machine, Limp Bizkit, Linkin Park, Oasis, Green Day & more with the energy and gusto they deserve!

Supplying you with an unforgettable stage show you won't want to miss featuring screaming vocals, searing guitar solo's and a driving rhythm section, BAND FROM HELL have made a name for themselves as Perth's most hard rocking and exciting band on the gigging circuit today

Sweep that fringe or slap that cap backwards and get ready to rock out with BAND FROM HELL to the BEST of POP PUNK, NU-METAL & ROCK June 17 at The Craigie Tavern!
Date
Saturday 17 June 2023 8:00 PM - 11:30 PM (UTC+08)
Location
The Craigie Tavern
111 Eddystone Ave, Craigie WA 6025