Bass Coast Kids as Catalyts - Pitch Event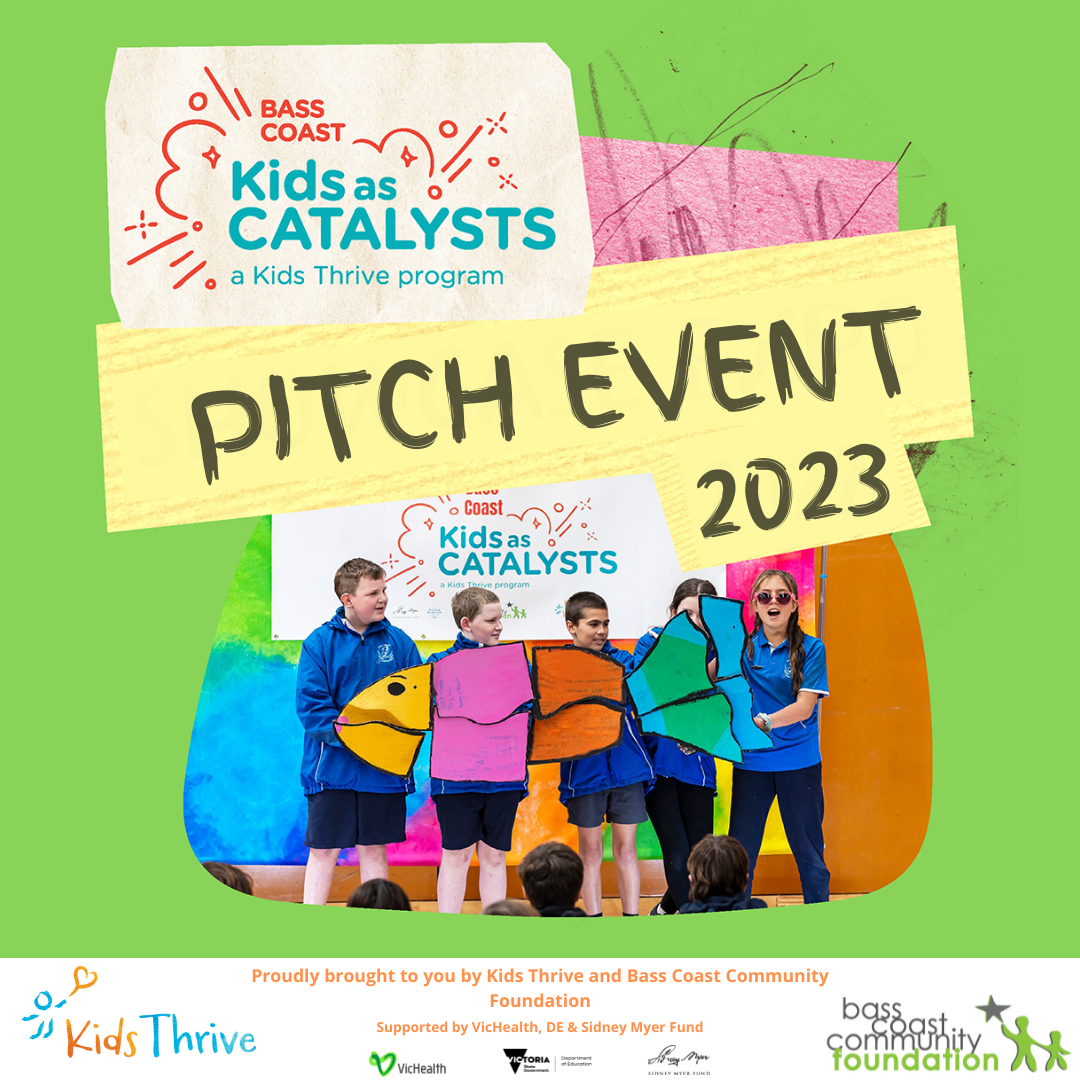 About
Kids as Catalysts is a children's resilience and leadership program. In 2023 the year 5/6 students from Powlett River, Newhaven, Bass Valley, and Wonthaggi North Primary Schools will be learning new skills to take action and help make their community a better place.

The Pitch Event will give these students an opportunity to 'pitch' their projects for funding and community approval to a panel of community leaders.

Students will pitch for real money to fund their community action.

Come along to cheer them on!
Date
Tuesday 20 June 2023 10:00 AM - 2:00 PM (UTC+10)
Location
Get directions
Dalyston Hall
26 Tulloch St, Dalyston VIC 3992