President's Night with Dixie Crawford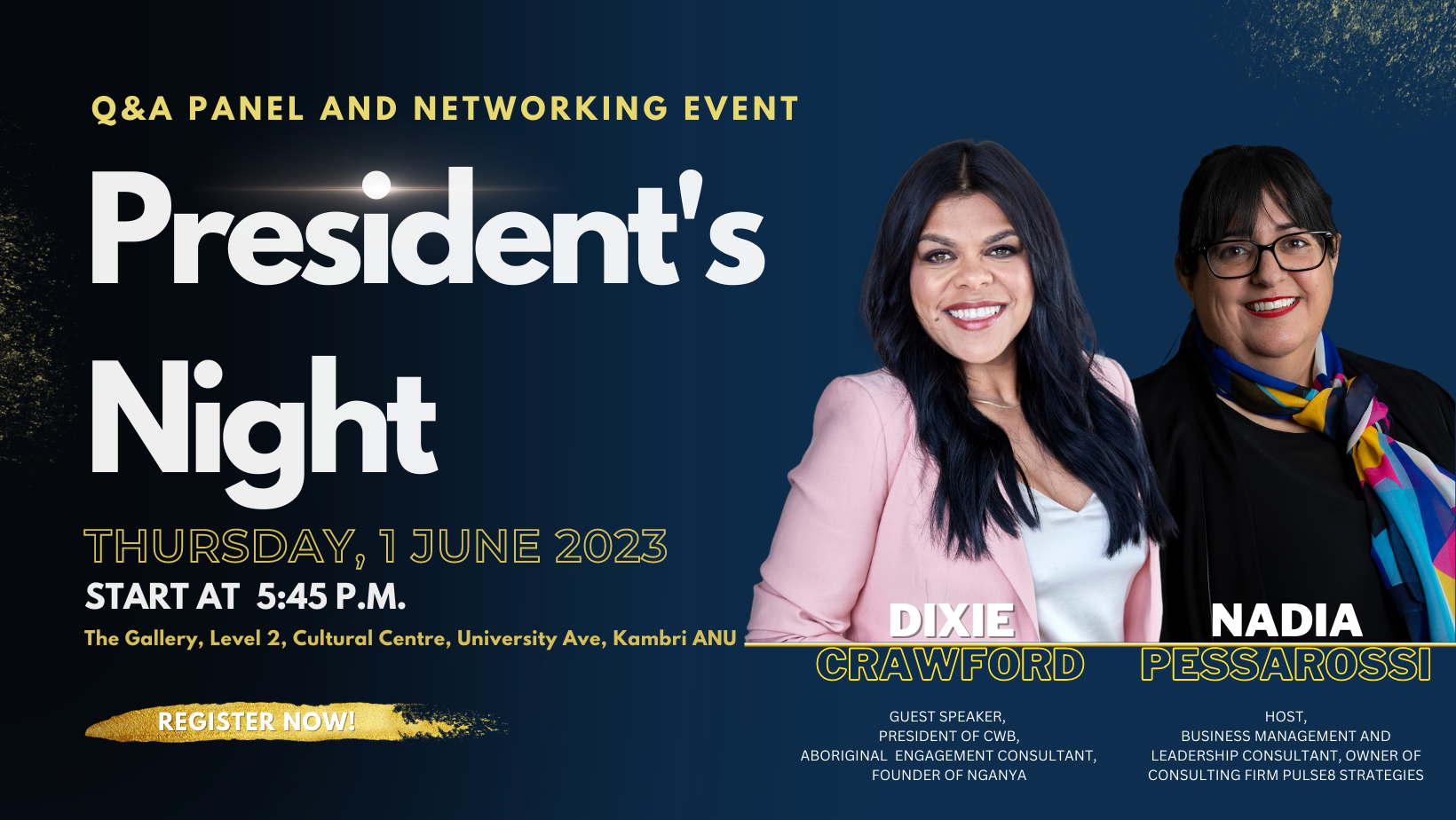 About
JOIN US for an engaging and insightful evening about the potential, impact and leadership of female-owned and operated businesses in corporate Australia with Dixie Crawford, Barkindji woman, Aboriginal engagement consultant and Founder of Nganya. Business management and leadership strategist, Nadia Pessarossi will host a Q&A discussing the courage and conviction it takes to define your value and success in the everchanging sphere of influence and leadership.

Nadia and Dixie will explore ways to overcome self-doubt and how and when to identify critical decision-making moments in your career, business and life that undeniably reflect self-determination and autonomy.

During the event, attendees can connect and engage with other professional and business owners in the Canberra community while enjoying canapés and drinks.

BOOK YOUR TICKET NOW!

We can't wait to see you there!
Date
Thursday 1 June 2023 5:45 PM - 8:00 PM (UTC+10)
Location
Get directions
The Gallery, Cultural Centre Kambri (ANU Building 153)
Tangney Rd, Acton ACT 2601