NUS EDUCATION CONFERENCE 2023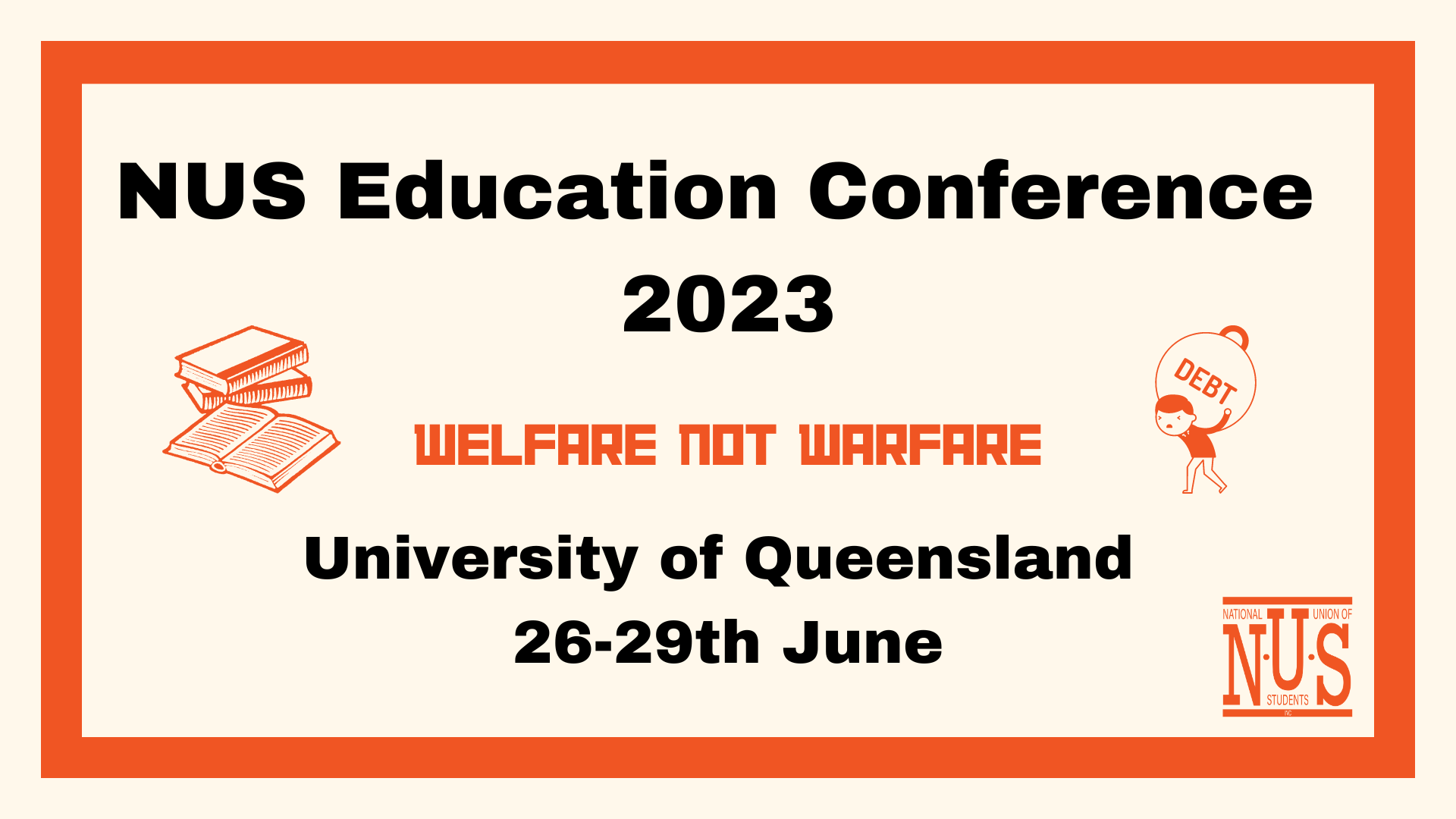 About
Calling all student leaders and activists! Join us at the National Union of Students' education conference, dedicated to fighting for students' rights and welfare. The theme of Education Conference this year is '

"welfare not warfare: fighting against war and inequality".

This year edcon takes place in the context of hundreds of billions being spent on AUKUS, while student fees remain high and welfare payments are low. Join us to discuss and debate the course of action for student unions as we fight for a society where education and welfare are put before militarism and tax cuts for the rich.

From mental health support to affordable housing, financial assistance to inclusive campuses, this conference is a platform for sharing experiences, amplifying voices, and driving change. Together, let's shape the future of education, ensuring that student welfare remains at the forefront of our national agenda.
Date
Sunday 25 June 2023 11:00 PM - Thursday 29 June 2023 7:00 AM (UTC+10)
Location
University of Queensland Student Union (UQU)