Sorrento Room
Van The Man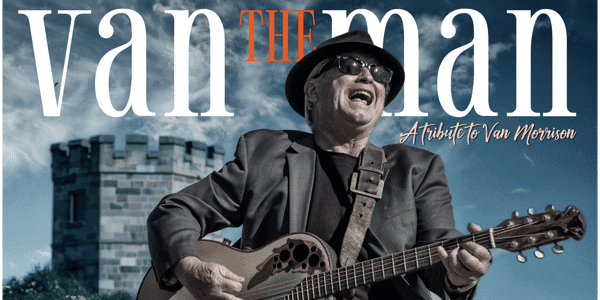 Friday 15 March 2024 6:30 PM - 10:30 PM (UTC+11)
"VAN THE MAN" had its roots in the highly successful Sydney wine bar circuit of the 1970's.

"Hogan & The Becketts" (the backbone of Van the Man) played all the hits through the 80's and 90's, with Van Morrison being one of the favourites.

In 1999 "Van the Man" was formed and started its career with a bang, being invited to perform at the Sydney 2000 Olympic Games.

According to Richard Jinman of "The Age" ..... "sound right ... oh yes! Van the Man do the business. Hogan has Van's jazzy vocal phrasing and gruff irish burr down pat. Hit or miss? Absolute HIT! "

"Van the Man" has gone on to perform for State of Origin fixtures, Bledisloe Cup Finals and sold out one of Sydney's premier live music venues, The Basement and was also flown to the U.S to perform at an exclusive function at the prestigious Chicago Yacht Club, after Van Morrison himself was unavailable. Other premium venues include Lizottes, The Brass Monkey Cronulla, The Camelot Lounge Marrickville, The Hydro Majestic Hotel Medlow Bath, Centro CBD and The Clarendon Guesthouse in Katoomba.

Just recently at the Django Bar in Marrickville legendary music critic, Glenn A Baker professed that "My soul was truly warmed by the more than creditable renditions of Van Morrison's music. Van the Man had all the right ingredients. I'm not the first observer to note that these guys have nailed it."

With exclusive appearances for the Packer family at their country retreat Ellerston, seven highly acclaimed tours of New Zealand and a recent triumphant performance at Norway's Music Festival in Kjollefjord, "Van the Man" is a must see for all Van Morrison fans, both young and old.
Concert is performed upstairs in the Sorrento Room @ Centro CBD
please note before purchasing tickets that unfortunately at this stage there is no disable access or lift
OFFER 1 Dinner & Show - $68 ( Main Meal only) & show
OFFER 2 Show Only - $39 Limited tickets but you can still enjoy a meal down stairs by booking our A La Carte restaurant prior to the show.
Desserts are always on offer to purchase on the night at the concert
Drinks can now be delivered to your table by ordering & paying through our Mr YUM Ordering App
Due to catering tickets are closed off on the day of the concert
but can still be purchased by phone or emailing us.
Doors open 6.30pm Dining starts 7.15pm Show time 8pm
Booking Fees Apply
IMPORTANT !! IF YOU MISSED TELLING US WHEN YOU BOOKED YOUR TICKETS PLEASE NOTIFY US BEFORE COMING TO THE SHOW IF YOU OR YOUR FRIENDS HAVE ANY DIETARY ISSUES OR ARE UNABLE TO EAT CERTAIN FOODS TO ALLOW US TO MAKE ALTERNATE MEALS FOR YOU IN TIME. MEALS COULD BE FISH, PORK, BEEF, CHICKEN or LAMB ALTERNATE SERVE.
Ticket cannot be exchanged or refunded for any reason including Covid illness or isolation unless the show is cancelled or rescheduled but tickets can be resold or given to other people