Sorrento Room Special Dance Events
BLONDIE Songs vs PRETENDERS Songs SHOW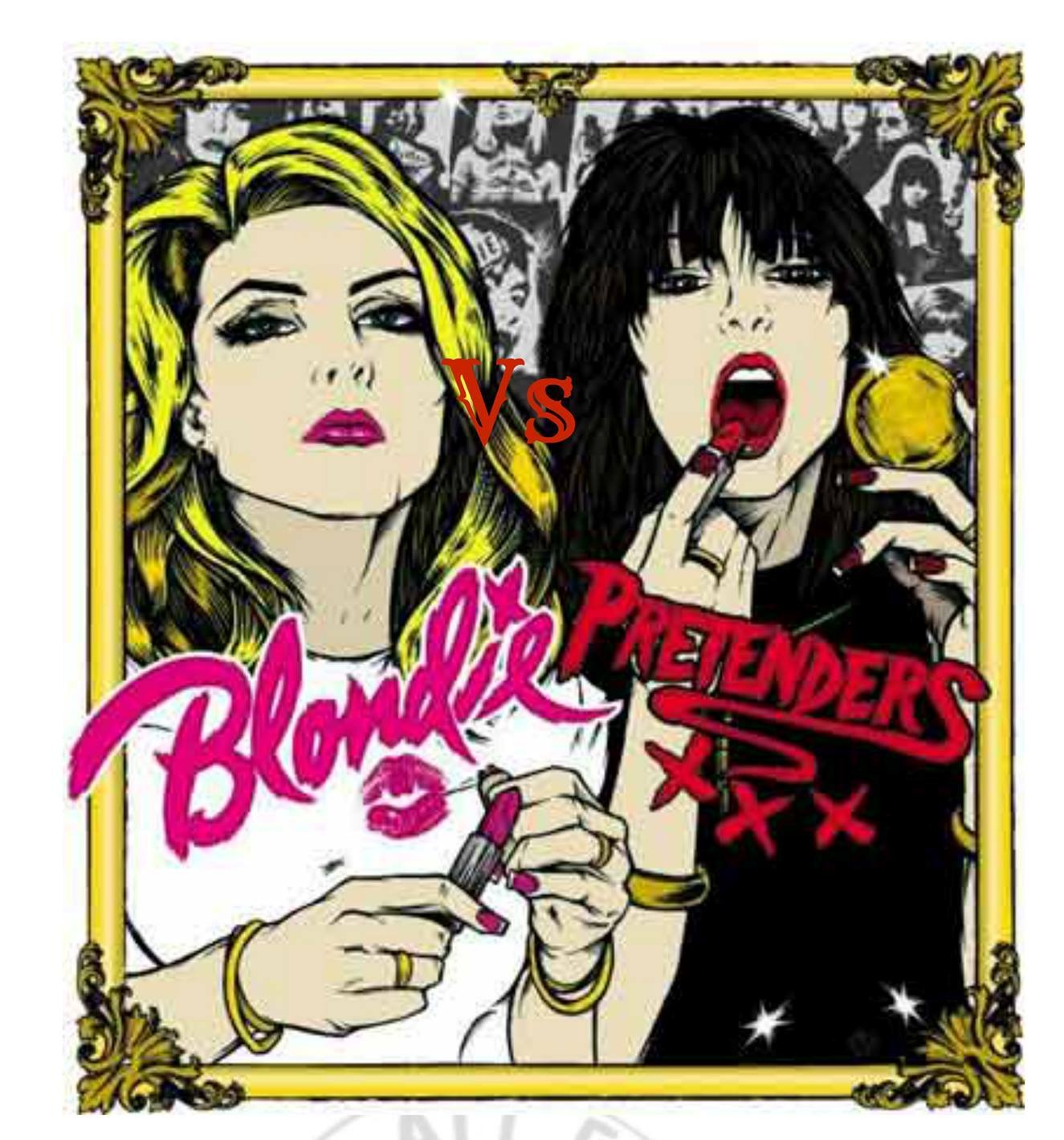 Friday 2 February 2024 6:30 PM - 10:30 PM (UTC+11)
Access All Eras presents the songs and stories from two of the music world's most enduring and stylish bands: 'Blondie' and 'Pretenders'. Fronted by the quintessential Rock Chicks, the bands boast astounding catalogues of hits, traversing decades and genres. With 'Blondie vs Pretenders' you will hear the best of these songs as well as the tales of rock excess that saw their rise to superstardom during the hedonistic 70s and 80s. A video backdrop will ensure you are completely immersed in that world. Amanda Easton (Wendy Matthews, Powderfinger) is Deborah Harry and Sarina Jennings (James Morrison, Richard Clapton) is Chrissie Hynde, backed by the renowned A Team Band from the Access All Eras team: Mike Caen (guitar - Mental as Anything, Dragon), Tim Wedde (keys - Jenny Morris, Mary Black), Lloyd Gyi (drums - The Atlantics, Died Pretty) and Steve Bull (bass - Icehouse, Jenny Morris).
From 'Brass In Pocket' to 'Heart of Glass' this electric new show will remind you why these two Hall of Fame bands deserve to cement their positions in the annals of Rock and Roll.
Concert is performed upstairs in the Sorrento Room @ Centro CBD
please note before purchasing tickets that unfortunately at this stage there is no disable access or lift
OFFER 1 Dinner & Show - $69 ( Main Meal only) & show
OFFER 2 Show Only - $39 Limited tickets but you can still enjoy a meal down stairs by booking our A La Carte restaurant prior to the show.
Desserts are always on offer to purchase on the night at the concert
Drinks can now be delivered to your table by ordering & paying through our Mr YUM Ordering App
Due to catering tickets are closed off on the day of the concert
but can still be purchased by phone or emailing us.
Doors open 6.30pm Dining starts 7.15pm Show time 8pm
Booking Fees Apply
IMPORTANT !! IF YOU MISSED TELLING US WHEN YOU BOOKED YOUR TICKETS PLEASE NOTIFY US BEFORE COMING TO THE SHOW IF YOU OR YOUR FRIENDS HAVE ANY DIETARY ISSUES OR ARE UNABLE TO EAT CERTAIN FOODS TO ALLOW US TO MAKE ALTERNATE MEALS FOR YOU IN TIME. MEALS COULD BE FISH, PORK, BEEF, CHICKEN or LAMB ALTERNATE SERVE.
Ticket cannot be exchanged or refunded for any reason including Covid illness or isolation unless the show is cancelled or rescheduled but tickets can be resold or given to other people