Sorrento Room
A Salute to Huey Lewis and Hall & Oates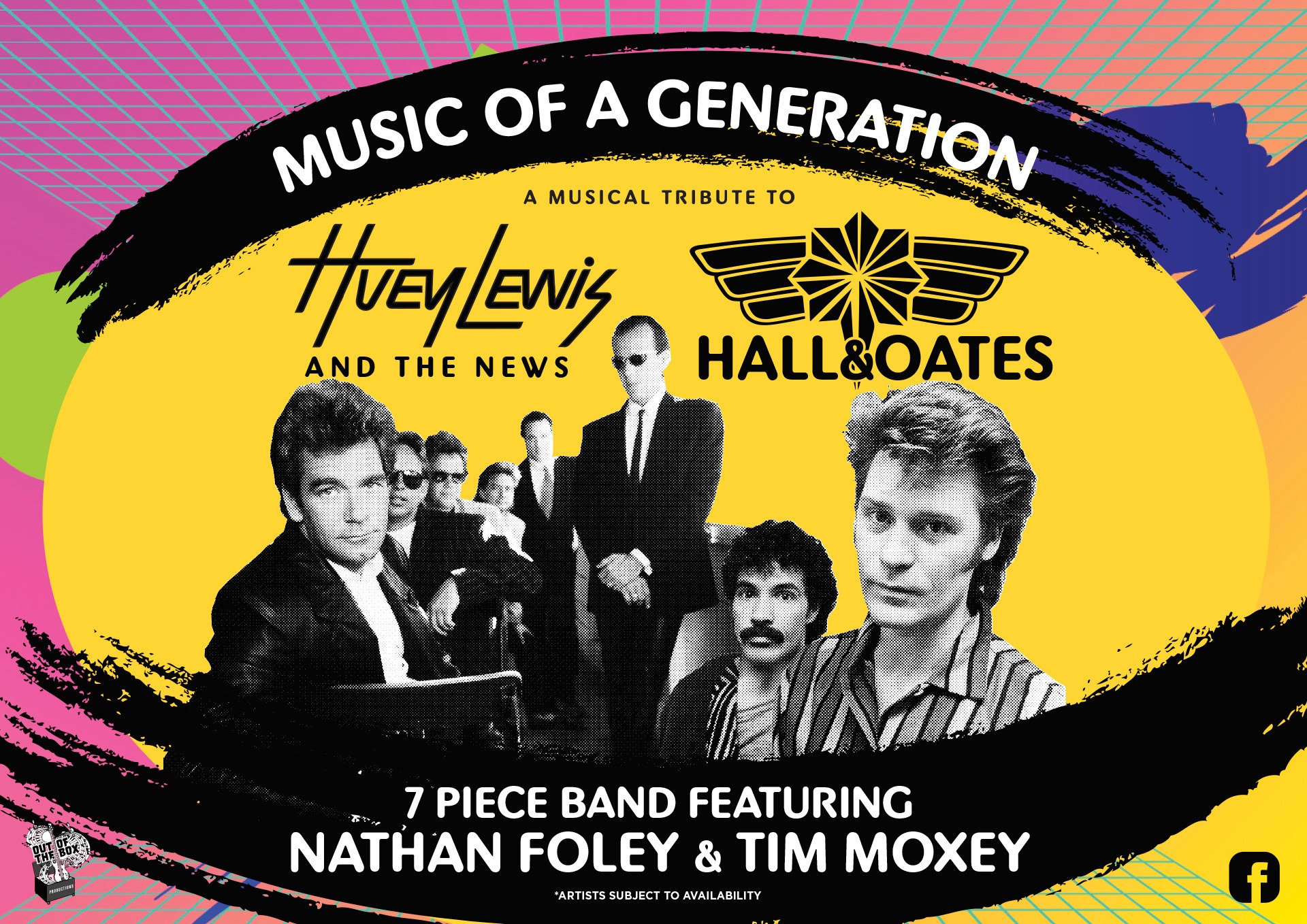 Saturday 6 April 2024 6:30 PM - 10:30 PM (UTC+11)
Music of a Generation.
Calling all Huey Lewis and Hall & Oates Fans !! Join Nathan Foley, Tim Moxey and the rest of the gang as they perform the hits of these two iconic retro / pop artists. Nathan has had vast experience for 32 years on stage & television known primarily for his success as a singer/presenter for 10 years on Channel 9's "Hi - 5" Having graced our television screens over the years, 2019 saw Nathan appear on "The Voice" where Guy Sebastian remarked that Australia knows he has a killer voice !! Joining Nathan on vocals is the talented Tim Moxey.
Also gracing our television screens , Tim received high praises for his performances on The Voice and X-Factor, Tim has also recorded two albums with a third due for release in 2023. Backed by a stellar line up of some of Australia's best musicians, enjoy the hits that
will include, 'Hip to be Square' 'The Power of Love ' 'Rich Girl' and 'Man eater ' A seriously fun night coming up !!
'Music of a Generation' is the 2nd Show being presented by Out of the Box Productions. Following up on their popular Boz Scaggs/Toto debut, this exciting new Show is all about the retro, pop vibe of the Era.
Worldwide hits from these mega artists became anthems for a generation living in the 70's 80's and beyond .This authentic production includes extensive footage which creates an enormous wealth of nostalgia.
Don't miss this Show.
Concert is performed upstairs in the Sorrento Room @ Centro CBD
please note before purchasing tickets that unfortunately at this stage there is no disable access or lift
OFFER 1 Dinner & Show - $68 ( Main Meal only) & show
OFFER 2 Show Only - $39 Limited tickets but you can still enjoy a meal down stairs by booking our A La Carte restaurant prior to the show.
Desserts are always on offer to purchase on the night at the concert
Drinks can now be delivered to your table by ordering & paying through our Mr YUM Ordering App
Due to catering tickets are closed off on the day of the concert
but can still be purchased by phone or emailing us.
Doors open 6.30pm Dining starts 7.15pm Show time 8pm
Booking Fees Apply
IMPORTANT !! IF YOU MISSED TELLING US WHEN YOU BOOKED YOUR TICKETS PLEASE NOTIFY US BEFORE COMING TO THE SHOW IF YOU OR YOUR FRIENDS HAVE ANY DIETARY ISSUES OR ARE UNABLE TO EAT CERTAIN FOODS TO ALLOW US TO MAKE ALTERNATE MEALS FOR YOU IN TIME. MEALS COULD BE FISH, PORK, BEEF, CHICKEN or LAMB ALTERNATE SERVE.
Ticket cannot be exchanged or refunded for any reason including Covid illness or isolation unless the show is cancelled or rescheduled but tickets can be resold or given to other people