Sorrento Room
The Johnny O' Keefe Story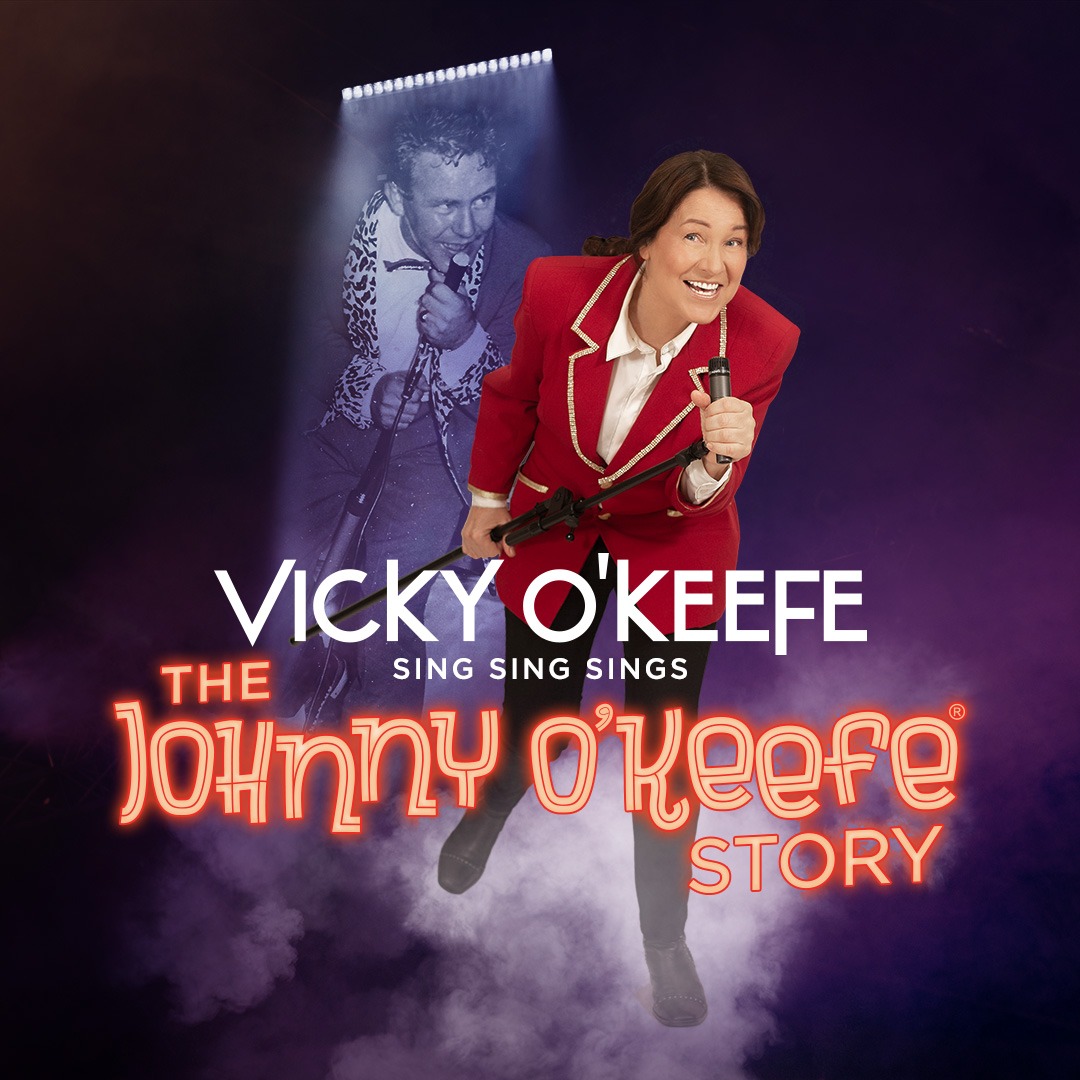 Saturday 23 March 2024 6:30 PM - 10:30 PM (UTC+11)
'A heartfelt story of Australia's Pioneer of rock 'n' roll
through his daughter's eyes'.

Vicky O'Keefe presents a 'one of a kind' story celebrating the music and reliving the memories of her life with her father Johnny O'Keefe.

Remembering all the hits including SHOUT!, Move Baby Move, She Wears My Ring, She's My Baby, and Mockingbird. Vicl‹y will be sharing her moving duet I'm Counting On You with her father on the big screen. Experience Vicky's most heartfelt original songs including Little Girl and Keep The Candle Burning.

The Johnny O'Keefe Story features a presentation of historical and legendary O'Keefe family images and stories never before seen or told.
Be inspired by the musical talent passed on by Johnny O'Keefe with Vicky's fantastic vocals and entertaining stage presence.

We will ensure you leave with 2 hours of special memories reigniting the reasons why Johnny O'Keefe still holds the title of Rock n Roll royalty in Australia.
Concert is performed upstairs in the Sorrento Room @ Centro CBD
please note before purchasing tickets that unfortunately at this stage there is no disable access or lift
OFFER 1 Dinner & Show - $88 ( Main Meal only) & show
OFFER 2 Show Only - $59 Limited tickets but you can still enjoy a meal down stairs by booking our A La Carte restaurant prior to the show.
Desserts are always on offer to purchase on the night at the concert
Drinks can now be delivered to your table by ordering & paying through our Mr YUM Ordering App
Due to catering tickets are closed off on the day of the concert
but can still be purchased by phone or emailing us.
Doors open 6.30pm Dining starts 7.15pm Show time 8pm
Booking Fees Apply
IMPORTANT !! IF YOU MISSED TELLING US WHEN YOU BOOKED YOUR TICKETS PLEASE NOTIFY US BEFORE COMING TO THE SHOW IF YOU OR YOUR FRIENDS HAVE ANY DIETARY ISSUES OR ARE UNABLE TO EAT CERTAIN FOODS TO ALLOW US TO MAKE ALTERNATE MEALS FOR YOU IN TIME. MEALS COULD BE FISH, PORK, BEEF, CHICKEN or LAMB ALTERNATE SERVE.
Ticket cannot be exchanged or refunded for any reason including Covid illness or isolation unless the show is cancelled or rescheduled but tickets can be resold or given to other people