Sorrento Room
A Tribute to WOODSTOCK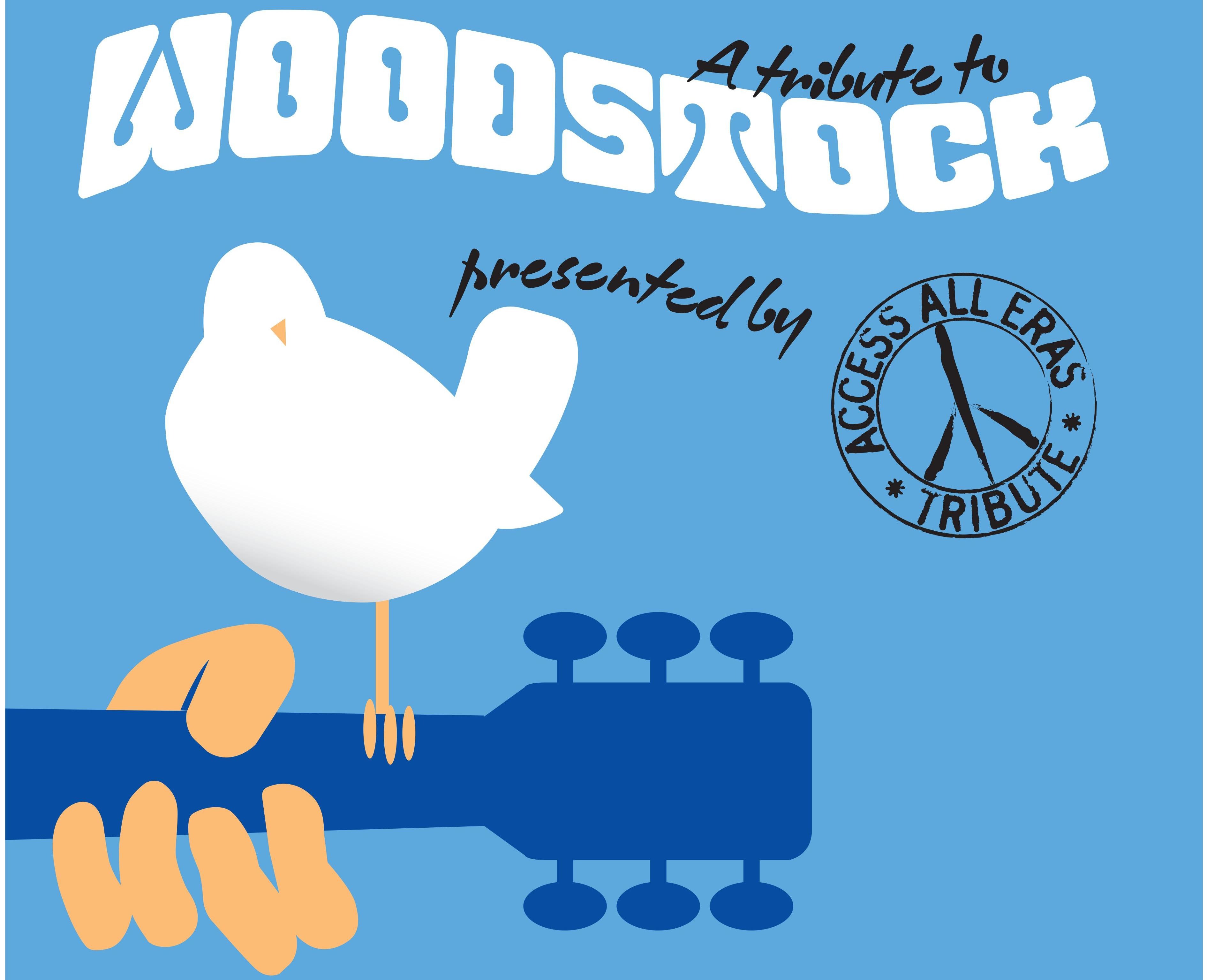 Saturday 17 August 2024 6:30 PM - 11:00 PM (UTC+11)
Access All Eras is celebrating the bringing together the cream of Sydney's musos and singers, this Tribute to Woodstock will celebrate the high noon of these times – the anti-establishment, anti-war, peace-campaigning Sixties. You'll experience the rambling solos and heart-wrenching emotion in classic songs from artists including Jimi Hendrix, Janis Joplin, Joni Mitchell, Jefferson Airplane, Canned Heat, The Band, Joe Cocker and more.
Tribute to Woodstock features a blistering rock band fronted by Floyd Vincent, Nick Meredith, Tim Wedde (The Mockers), Steve Bull (Icehouse),
Sarina Jennings (James Morrison), Lloyd Gyi (The Atlantics).
Tribute to Woodstock celebrates the music and the moment that defined a generation. Why do we celebrate a music festival that happened over 50 years ago? At the Woodstock Music and Arts fair 500,000 watts and the world listened while a generation recognised and identified itself and its values through Peace, Love and Rock n roll. Set against a backdrop of the anti- Vietnam movement, the peace movement, student activism and the Black Panther party Conservative America had declared war on its own children.
that's why over 50 years later the Woodstock Festival remains the defining moment for a generation trying to find a better way...(Damien Lovelock)
OFFER 1 Dinner & Show - $68 ( Main Meal only) & show
OFFER 2 Show Only - $39 Limited tickets but you can still enjoy a meal down stairs by booking our A La Carte restaurant prior to the show.
Desserts are always on offer to purchase on the night at the concert
Drinks can now be delivered to your table by ordering & paying through our Mr YUM Ordering App
Due to catering tickets are closed off on the day of the concert
but can still be purchased by phone or emailing us.
Concert is performed upstairs in the Sorrento Room @ Centro CBD
please note that unfortunately at this stage there is no disable access or lift
Doors open 6.30pm Dining starts 7.15pm Show time 8pm
Booking Fees Apply