Sorrento Room
Intimate Evening with Vince Jones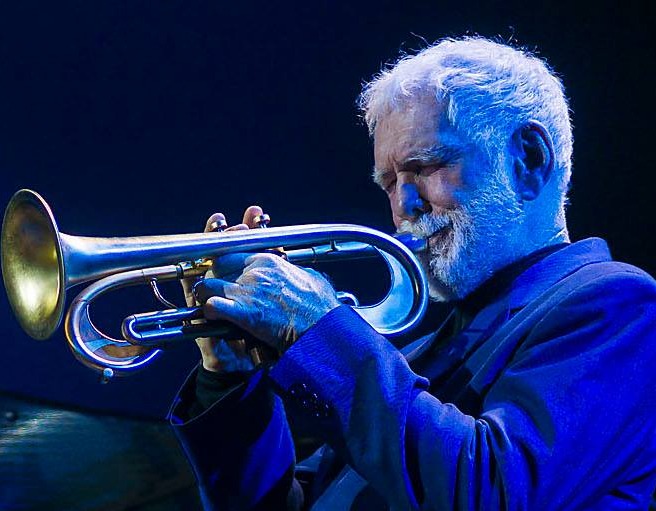 Saturday 20 April 2024 6:30 PM - 10:30 PM (UTC+11)
Vince Jones has set the benchmark for Australian Jazz singers since his emergence in the jazz clubs of Melbourne in the late 70s and early 80s. His 20 album, international career has never hesitated in its musical evolution - a career played in the moment.

He is that rare genre-defying artist who creates music without borders. From Iris DeMent's folk "Our Town" to his original piano heavy, new age "Wonderworld", he comments, sometimes uncomfortably, about the world we live in, from an unashamedly idealistic perspective.
His intuitive readings of the Great American Songbook are sensitively true to composer and artist. He is a wonderful trumpet player as his style has developed a distinctive reserve and subtlety. He plays a little less and draws a good deal more from it than he did in early days. A brief solo from Vince is worth a hundred notes played with less discretion. Particular about the musical company he keeps, he continues to enjoy playing with the best jazz musicians the country has to offer. He is, quite simply, a national treasure.
Concert is performed upstairs in the Sorrento Room @ Centro CBD
please note before purchasing tickets that unfortunately at this stage there is no disable access or lift
OFFER 1 Dinner & Show - $78 ( Main Meal only) & show
OFFER 2 Show Only - $49 Limited tickets but you can still enjoy a meal down stairs by booking our A La Carte restaurant prior to the show.
Desserts are always on offer to purchase on the night at the concert
Drinks can now be delivered to your table by ordering & paying through our Mr YUM Ordering App
Due to catering tickets are closed off on the day of the concert
but can still be purchased by phone or emailing us.
Doors open 6.30pm Dining starts 7.15pm Show time 8pm
Booking Fees Apply
IMPORTANT !! IF YOU MISSED TELLING US WHEN YOU BOOKED YOUR TICKETS PLEASE NOTIFY US BEFORE COMING TO THE SHOW IF YOU OR YOUR FRIENDS HAVE ANY DIETARY ISSUES OR ARE UNABLE TO EAT CERTAIN FOODS TO ALLOW US TO MAKE ALTERNATE MEALS FOR YOU IN TIME. MEALS COULD BE FISH, PORK, BEEF, CHICKEN or LAMB ALTERNATE SERVE.
Ticket cannot be exchanged or refunded for any reason including Covid illness or isolation unless the show is cancelled or rescheduled but tickets can be resold or given to other people