Sorrento Room
The legendary James Morrison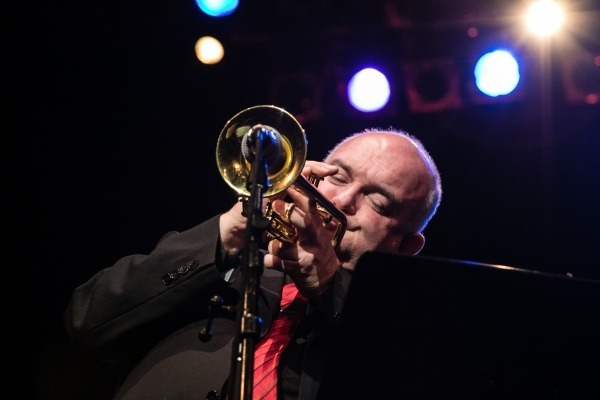 Friday 21 June 2024 6:30 PM - 11:00 PM (UTC+11)
Off the back of a string of performances in Europe and following a hugely successful Australian tour last year, world-renowned trumpet maestro James Morrison will tour the country
Born in a rural farming community in New South Wales, James has earned a global reputation as a jazz legend and trumpet virtuoso. He is a regular performer at some of the world's major jazz festivals and clubs. He was the first Australian to work with jazz icon Dizzy Gillespie, who himself described James as "one of the best", and has worked with other stars of the genre including Herbie Hancock, Chick Corea, Quincy Jones, Ray Charles, B.B. King, and more.
Amongst other accolades, he has recorded with the London Symphony Orchestra and INXS, performed for the BBC Proms at London's Royal Albert Hall, and composed and performed the opening fanfare for the Sydney 2000 Olympic Games.
A multi-instrumentalist and destined for stardom from an early age, James began playing piano at age six, picked up brass at age seven, and was performing professionally in nightclubs by the time he was 13. He can play an impressive range of instruments including trombone, tuba, saxophone, clarinet, piano, guitar and double bass, but is best known for his masterful command of the trumpet.
It's going to be a magical evening of timeless hits. Tickets are limited and will sell fast, so book now to avoid disappointment!
Concert is performed upstairs in the Sorrento Room @ Centro CBD
please note before purchasing tickets that unfortunately at this stage there is no disable access or lift
OFFER 1 Dinner & Show - $88 ( Main Meal only) & show
OFFER 2 Show Only - $59 Limited tickets but you can still enjoy a meal down stairs by booking our A La Carte restaurant prior to the show.
Desserts are always on offer to purchase on the night at the concert
Drinks can now be delivered to your table by ordering & paying through our Mr YUM Ordering App
Due to catering tickets are closed off on the day of the concert
but can still be purchased by phone or emailing us.
Doors open 6.30pm Dining starts 7.15pm Show time 8pm
Booking Fees Apply
IMPORTANT !! IF YOU MISSED TELLING US WHEN YOU BOOKED YOUR TICKETS PLEASE NOTIFY US BEFORE COMING TO THE SHOW IF YOU OR YOUR FRIENDS HAVE ANY DIETARY ISSUES OR ARE UNABLE TO EAT CERTAIN FOODS TO ALLOW US TO MAKE ALTERNATE MEALS FOR YOU IN TIME. MEALS COULD BE FISH, PORK, BEEF, CHICKEN or LAMB ALTERNATE SERVE.
Ticket cannot be exchanged or refunded for any reason including Covid illness or isolation unless the show is cancelled or rescheduled but tickets can be resold or given to other people