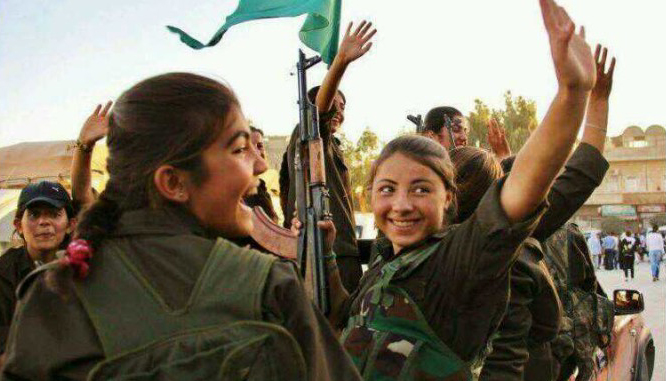 Tickets now available at the door.
CONFERENCE
The Rojava Revolution in Northern Syria
An experiment in radical democracy, feminism & ecology
In the midst of the carnage of the war in Syria, under threat on all sides, the Kurdish freedom struggle in Rojava stands as a shining beacon of hope. Defended by its heroic male and female fighters, today the Federation of Northern Syria-Rojava is building a radical commune-style democracy. Unprecedented efforts are being made to empower women. A new society is being created where Kurds, Arabs, Assyrians, Turkmen and other ethnic groups can live together in peace and cooperation.
Friday, June 30 - Saturday, July 1
Location
City Campus
Victoria University
300 Flinders Street, Melbourne
AGENDA
Visit Australians for Kurdistan
Contact Details
Event hosted by the Victoria University College of Arts & Education. Organised by Honorary Professor John Tully with the assistance of the Kurdish Democratic Community Centre & Australians for Kurdistan.
For information & enquiries email AustraliansforKurdistan
Get directions