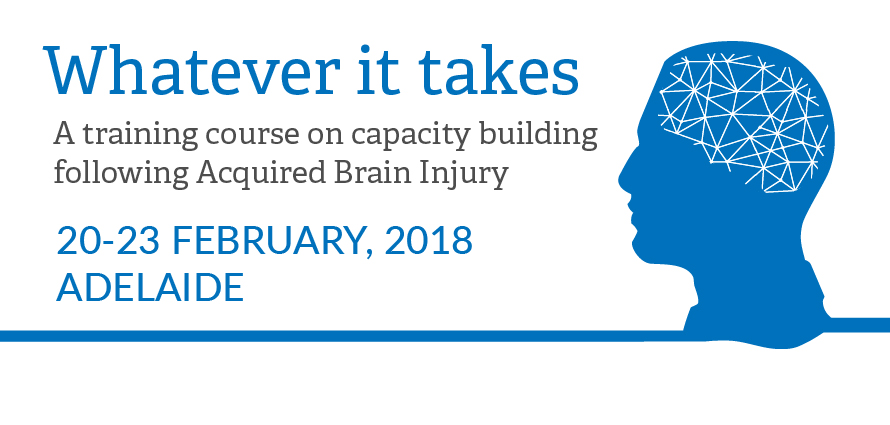 This is an intensive, four day training program designed to immerse you in the study of capacity building following acquired brain injury.
This course will be delivered in Adelaide, and it is proudly supported by Flinders University and Brain Injury South Australia.
Led by experts in the field of ABI in Australia and the USA, the training will inspire, challenge and engage you in your ongoing work - or informal support - provided to people living with brain injury.
The course will run from 8.30am to 4pm on Tuesday 20th February 2018, Wednesday 21st February 2018 and Thursday 22nd February 2018 and from 8.30am to 2pm on Friday 23rd February 2018.
The registration desk will be open from 8am on Tuesday 20th February 2018.
Location
Flinders University (City Campus)
182 Victoria Square, Adelaide, 5000
Contact Details
Libby Callaway, phone: 0421 356 359, email: libbycallaway@neuroskills.com.au