Music Quiz Night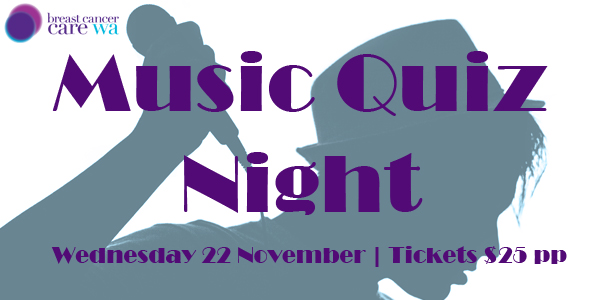 Are you ...Ready for It? Join us for a night of musical madness at the beautiful Swan Yacht Club. Grab eight of your most music savvy friends and get ready to answer the best of music trivia!
With music from John Farnham to Beyonce, and everyone in between, there's something for everyone.
Tickets are just $25 and are limited, so get in quickly!
Wednesday 22 November | 6:30pm - 10:30pm
Swan Yacht Club | Tables of 8
Riverside Road, Preston Point Road, East Fremantle
For more information, please contact Tessa on (08) 9324 3703 or events@breastcancer.org.au