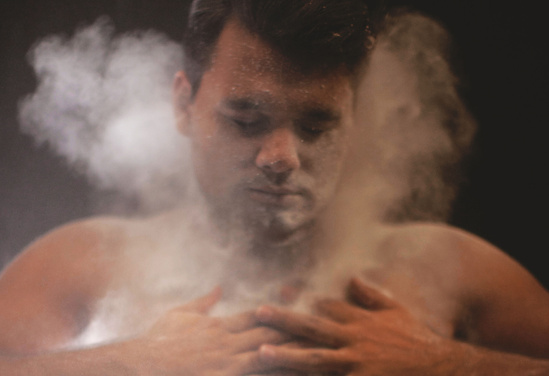 "I was always like, like a magnet with my Dad, like everywhere he went I was right next to him... He never got rid of me..."

Throughout Australia's history, an unknown number of Indigenous children have been forcibly removed from their families. Parents driven mad, grandparents heartbroken, siblings torn apart, language lost, culture stripped away.
Using testimonials from the Stolen Generations, Melbourne Fringe and Adelaide Fringe award-winner and Noongar man Ian Michael invites you to listen in on the silenced stories of his country.
"A brave and quietly devastating performance… Moving theatre that handles some emotionally harrowing material with dignity and grace." Cameron Woodhead, The Age
"Deeply moving, simply and powerfully told." Richard Watts, critic for Triple R Smart Arts
Hart is suitable for ages 12+
Kerang Memorial Hall
Get directions
Gannawarra Shire Council
03 5450 9333