TRAVIS COLLINS + Special Guests
Brisbane River Cruise Parties 5 & 6!!
SATURDAY 3Oth DECEMBER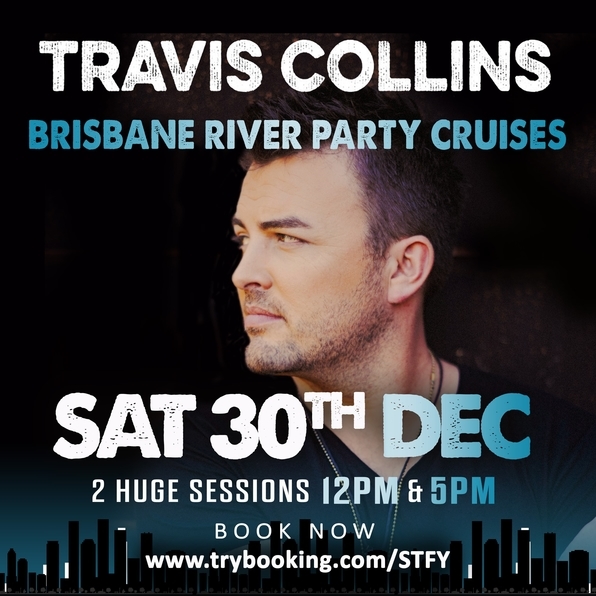 Join country star Travis Collins and his band, plus Liam Brew, Natalie Pearson and Brook Chivell, aboard 'The Lady In Red' for 3.5 hours of fun, laughs, and live music on the beautiful Brisbane River. Choose from two sessions - the 12pm 'Warm-Up Session', or the 5:00pm 'Party Session'.

Entertainment and finger-food provided thoughout.

On Saturday 30th December 2017

Location

Boarding at South Bank Wharf (next to 'Wheel of Brisbane')

Contact Details

enquiries@traviscollins.com.au - Allow 24-48 hours for response.

Tickets are Non-Refundable.