The Melbourne Rainbow Band (MRB) presents: Carols by Queerlight at St Kilda Town Hall.
Carols by Queerlight 2017
Saturday, December 16 @ 7:30pm
St Kilda Town Hall
Corner of Carlisle Street and Brighton Road, St Kilda

The Melbourne Rainbow Band is delighted to announce that Carols by Queerlight returns to the St Kilda Town Hall in 2017.
Presented by the Melbourne Rainbow Band with the support of the City of Port Phillip and the Victorian AIDS Council. Music, singing, and spectacle - join with us in celebrating all the fun and fabulousness of the festive season.
Directed by Tracy Videon and featuring the Melbourne Rainbow Band with guest artists including Rachel Dunham and Don Winsor, as well as a special choir - The CBQ singers - which will be formed to lead community singing.
View a copy of the seating plan here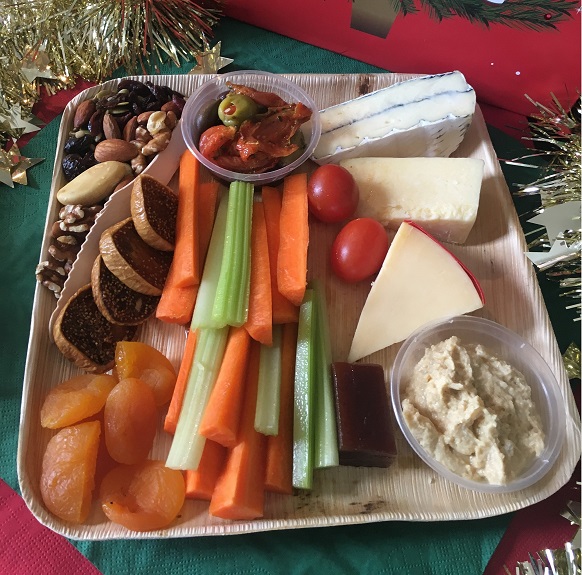 Guests are welcome to bring their own snacks. Drinks and alcohol can be purchased at the venue though, so no BYO drinks, please.
We are pleased to be able to offer cheese platters for your nibbling pleasure.
Pre-orders of platters has closed, however we will have some extras available for sale on the night
.
Serving two guests, these cheese platters include one soft and two hard cheeses, served with quince paste and crackers alongside a selection of dried fruit and nuts, hummus dip and a crudité of vegetables. *
* Slight variations may occur due to availability of stock