Professional Artisan Cheesemakers Workshop with Ivan Larcher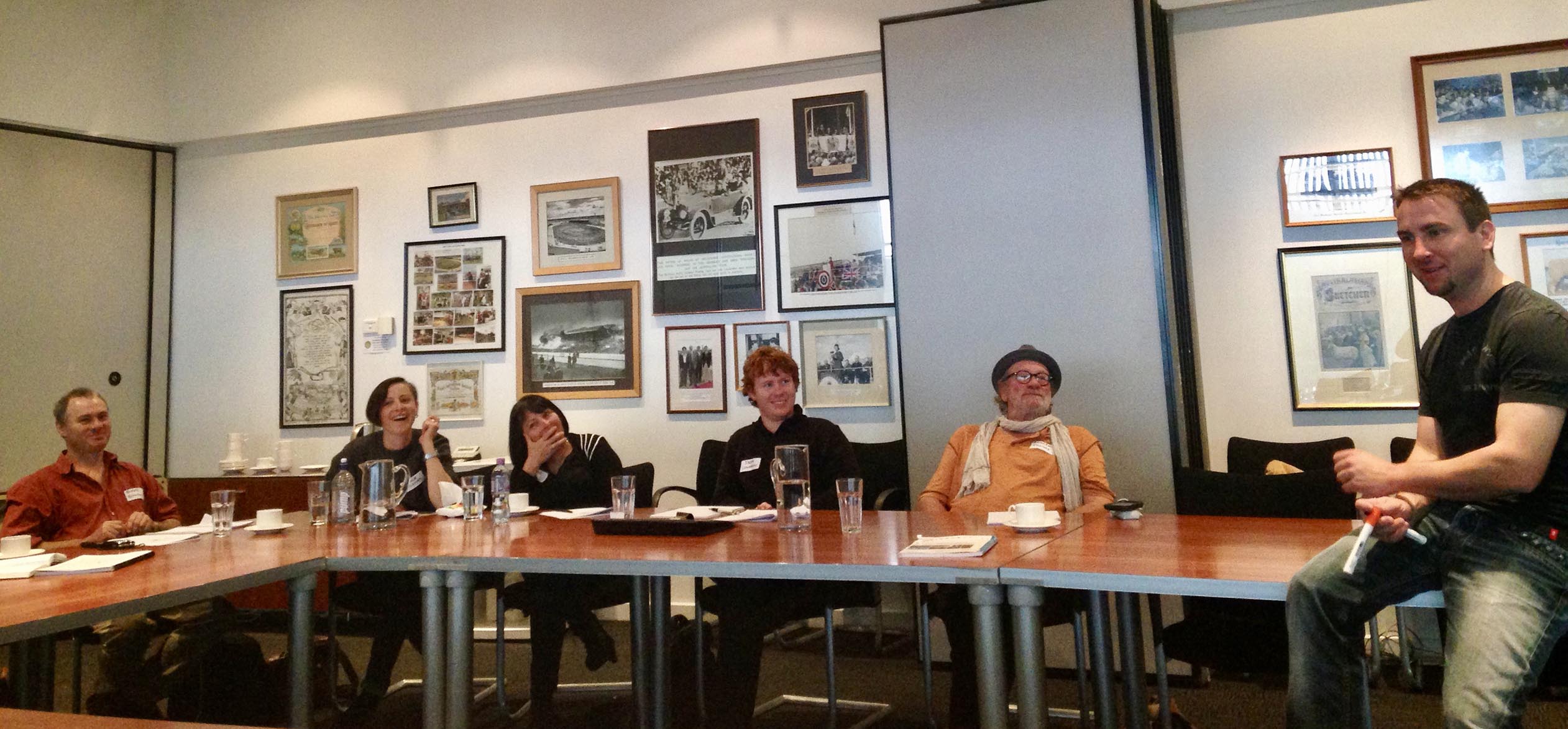 This 2-day workshop with artisan cheese guru, Ivan Larcher, will involve an interactive practical discussion of various soft and hard cheeses, to show the different techniques and tools that cheesemakers in Australia have (including the various STANDA and other cultures now available here) to:
assess cheese qualities in order to be able to identify particular flaws/defects/characteristics;

use those techniques and tools to further develop and improve their cheeses.
We will examine a selection of commercially available small-producer Australian cheeses for this purpose, and Ivan will explain how you can use the various techniques and tools to improve their characteristics and qualities. For those of you willing to do so, we will include your cheeses.
We will also cover butter if enough attendees are interested.

The workshop will cover:
COMPOSITION OF CHEESES

Major characteristics of cheeses permitting to understand the cheese's texture, aging profile, aging speed, flavour development

pH / lactates / moisture / fat / calcium / salt - so we can know MFFB, Ca/NFDM, Fat/DM, Salt/H2O

comparison between healthy zone and zone with defects.

ORGANOLEPTIC PROFILES

Using a common vocabulary to assess cheeses: common descriptors for texture, smells, flavors, tastes, sensations

Understanding flavours/smells in cheeses during ageing (proteolysis, lipolysis, glycolysis), how to identify them by the nose/tongue, and how to enhance, avoid or adjust them in cheesemaking.

Developing and using spider graph organoleptic profile for organoleptic characteristics and how to use variations to adjust your cheesemaking.

TECHNICAL TOOLS TO ADJUST DEFECTS

Texture defects (chalky, runny, too dense ….)

Flavour defects (bitter, rancid, acrid …..)

Ageing speed problems (too slow / too fast) and ageing conditions (too dry/windy …)

Use of cultures to adjust aromatic profiles…

IN PRACTICE: Use actual cheese values / defects / spidergraph profiles of existing cheeses and recommendations : live exercises.
Tuesday 28 and Wednesday 29 November 2017, 9am to 4.30pm each day
Location
RASV (TBC)
Gate 5, Langs Road, Flemington, Victoria 3031