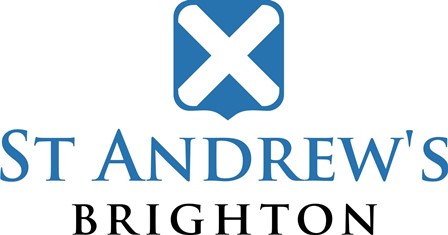 St Andrew's Brighton Gift Shop
The place to purchase a variety of items which support the work of St Andrew's Anglican Church Brighton (VIC).
For events and dinners please book on the specific event/dinner page.
VICAR'S CHOICE CHRISTMAS CAKES
Beautifully wrapped delicious Christmas Cakes ready to give as gift or keep for yourself. Cakes are 12.5cm square, minimum 1kg and available in standard $35 or gluten free $40. Also for sale at Brighton Farmers Market Saturday 16 November and 21 December 8.30-1.00pm (unless sold out)
THE ANGLICAN PARISH OF ST ANDREW BRIGHTON: A HISTORY IN CELEBRATION 1842-2012
This book was produced to celebrate the 170th anniversary of the establishment of the Parish of St Andrew, Brighton and to mark the 50th anniversary of the rebuilding of the church in 1962 following a devastating fire in 1961. Areas covered are: Architectural history; Music and the organs; Personalities of the parish and oral histories; The Vicars of St Andrew's; St Andrew's Graveyard. SPECIAL $10
50c per item booking fee
After you have purchased items from one category at checkout
you will have the option to go back and select item from another category.
All items will be available for collection from the Parish Office, 228 New Street Brighton VIC 3186.
Please bring your confirmation ticket.
Items may also be purchased directly from the Parish Office – cheque, cash or credit card.
Office hours 9.30am-3pm Mon-Fri, closed half an hour for lunch.