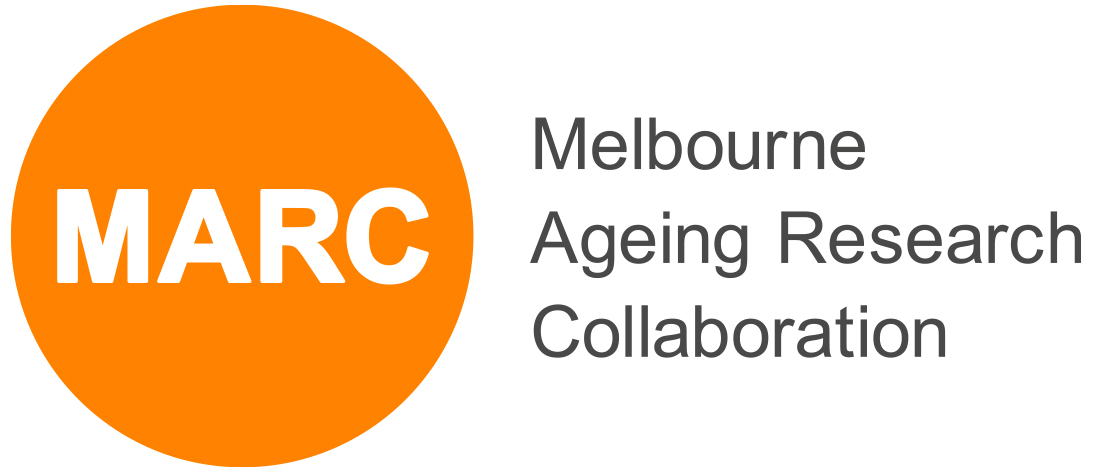 2nd Annual MARC Symposium
'Critical Themes in Ageing'
Friday 10th August 2018, 8:45am - 3:30pm
Deakin Downtown, Level 12, Tower 2 727 Collins St
Docklands VIC 3008
The Melbourne Ageing Research Collaboration are pleased to bring to you the 2nd Annual MARC Symposium: 'Critical Themes in Ageing'
This event will be an opportunity to hear from leaders in the fields of Delirium, Frailty, and Mental Health. You will hear the latest research and future directions for ageing research.
Speakers will include: Adjunct Associate Professor Ann Maree Keenan, Deputy CEO (Safer Care Victoria), Professor Nicola Lautenschlager, Director, Academic Unit for Psychiatry of Old Age (The University of Melbourne), Professor Peteris Darzins, Professor of Geriatric Medicine, Director of Geriatric Medicine and Executive Clinical Director of Aged Medicine (Monash University & Eastern Health), with more to be announced.
The program includes:
Presentations from key leaders in Delirium, Frailty, and Mental Health

An interactive expert panel, which will provide an opportunity for questions and discussion

Morning tea and lunch will be provided.
Places are limited, so please register to secure your spot.
This will be a free event for MARC members (employees of MARC partner organisations — please request a discount code from your manager or email marc@nari.edu.au). Non-MARC member ticket prices are $105. This includes a day of presentations, catering (morning tea and lunch), a chance to network and learn more about the work of MARC.

Twitter.com/Melb_ARC
Contact Details:
Henry Baxter | Administrative Assistant, Research Support Division
National Ageing Research Institute
T +61 3 8387 2596
E marc@nari.edu.au

TryBooking proudly supports charities by donating back all booking fees