AMMC Sydney Workshop 22-23 February 2018
The Australian Maritime Museums Council's first 2018 Regional Workshop takes place in Sydney, New South Wales at the Australian National Maritime Museum (ANMM) and the Sydney Heritage Fleet (SHF).

The theme of the Workshop is Navigating Restoration – ways and means of restoring historic vessels. It will be a hands-on Workshop with plenty of delegate interaction and participation. You can preview the program for the Workshop on the AMMC website.
The Workshop begins with registration and welcome onboard Tall Ship James Craig on Thursday 22 February and concludes on Friday 23 February after a light working lunch.
The delegate fee has been kept low, and simply covers costs of the event. The fee of $60 per delegate includes, morning and afternoon teas and lunches on Thursday and Friday, travel to Sydney Heritage Fleet's Rozelle Bay restoration workshops aboard the SHF's historic 1902 Steam Tug Waratah, and an Australian Register of Historic Vessels (ARHV) reception on Thursday late afternoon.
Watch the AMMC website for more details.
We look forward to your participation and another successful AMMC Regional Workshop
Location
Workshop venue
Sydney Heritage Fleet & The Australian National Maritime Museum
Wharf 7, 58 Pirrama Road
Pyrmont, NSW 2009
Contact Details
Sharon Babbage
Alan Edenborough
Email: ammc@anmm.gov.au
Phone: 0292983743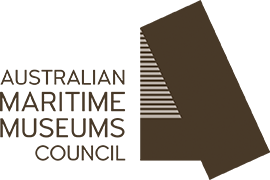 – Connect / Discuss / Share Maritime Heritage
w: www.maritimemuseumsaustralia.org