2018 02 15 Film & Feast: The True Cost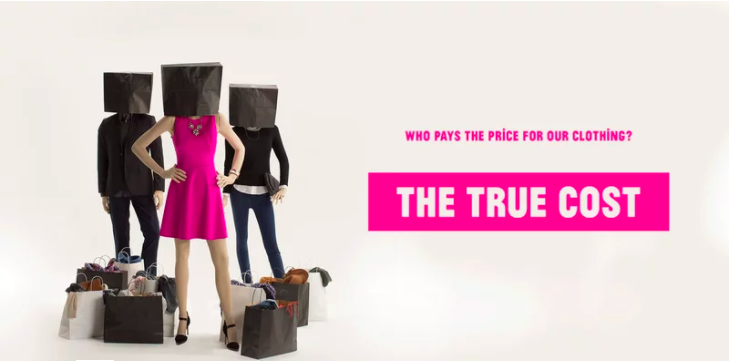 Join us for a film, a special guest speaker and a plant-based feast.
ABOUT THE FILM
This is a story about clothing. It's about the clothes we wear, the people who make them, and the impact the industry is having on our world. The price of clothing has been decreasing for decades, while the human and environmental costs have grown dramatically. The True Cost is a groundbreaking documentary film that pulls back the curtain on the untold story and asks us to consider, who really pays the price for our clothing?
GUEST SPEAKER
Gordon Renouf, co-founder of ethical fashion app Good On You, will speak after the film about what citizens and consumers can do to address the challenges the film addresses.
Good On You is a free app that makes it easier to know which clothing brands are ethical. Since launching in 2015, they've rated nearly 1,300 fashion brands for their impact on people, the planet and animals.
Visit goodonyou.eco to learn more, and don't forget to download the app, available for Android and iOS.

ABOUT THE EVENT
Alongside the movie, we'll enjoy a delicious, plant-based, three-course meal prepared by our amazing volunteer cooks. Meet like-minded people and learn how we can transition to a more sustainable Bondi.
We look forward to seeing you!
Ticket pricing
$25 online
$30 at the door
Children under 15 are free - family-friendly event
Location
Margaret Whitlam Recreation Centre
LOT 31 Birrell St, Bondi Junction, Bondi NSW 2026