MASTERCLASS with Itiel Dror


A Cognitive Neuroscientific Perspective on Improving Patient Care and Safety

RACMA invites you to join Itiel Dror for an intensive 1-day masterclass. Itiel will bring a novel cognitive neuroscientific perspective on the topic of improving patient care and safety. This masterclass will cover a range of cognitive and meta-cognitive issues, and how they relate to medical decision making and improving patient care & safety. The objective of this session is to provide cognitive knowledge and stimulate attendees to think about patient care and safety from a cognitive perspective, and to present some of the latest ideas and innovations in this area. The workshop will bridge theory and practice, and suggest practical ways to better train and increase the quality of decision making, to enhance patient care. In addition to specific ways to enhance medical decision making, the workshop will try to provide more in-depth tools to the participants. Such tools will accompany the participants in the future and will enable them to enhance and enrich their professional abilities. This is your opportunity to participate in an interactive workshop and learn from Itiel in a small group setting. More information is available at: http://www.cci-hq.com/medical-healthcare.html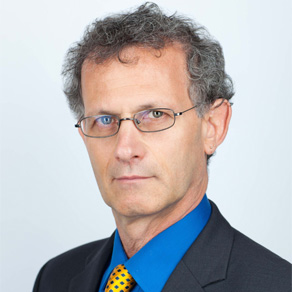 Itiel Dror
University College London
Dr Itiel Dror holds a PhD in psychology from Harvard University and currently works at University College London (UCL) and Cognitive Consultants International (CCI-HQ). He has published over 100 articles on human performance, decision-making and learning, but his expertise is in taking the most theoretical scientific understanding of the human mind, brain and cognition, and unlike many of his academic colleagues, Dr Dror is unique in his ability to translate this into practical and tangible ways to impact and affect human behaviour in the real world. Dror focuses on how training can change and enhance performance and outcomes. His papers include "Technology Enhanced Learning: The Good, the Bad, and the Ugly" and "A Cognitive Perspective on Technology Enhanced Learning in Medical Training: Great Opportunities, Pitfalls, and Challenges." The effectiveness of different tools depends on how well (if at all) they are remembered and transferred from training and to practice. If the appropriate mental representations are formed, then training is successful in impacting and modifying behaviour. More information is available at: www.cci-hq.com

Venue
Sofitel Melbourne on Collins
25 Collins Street, Melbourne
East Tower Suite Level 31

Date
Friday 27 April 2018

Time
8.30am - 5.30pm

Cost
$1,500.00 per person


BOOKINGS
Masterclass numbers are limited to 20 people
Bookings are essential


TESTIMONIALS (RACMA October 2017 Conference)

Excellent workshop. Very challenging whilst entertaining. Good Value for money.

Conceptually challenging. Excellent and engaging presentation

I'm very glad I went to this workshop. I have thought a lot about the ideas and done some additional reading subsequently. I will be midnful of this area the next time I plan an intervention.