"Live Laugh Farm" Women on Farms Gathering 2018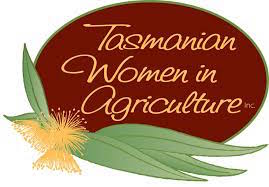 The Rubicon Group of Tasmanian Women in Agriculture warmly invites you to join us for the 13th Biennial Gathering to be held in Latrobe. It promises to be an exciting and fun filled weekend comprising a variety of activities including keynote speakers, farm tours, great food and good company. An opportunity to hear stories from other rural women, make new friends and enjoy a weekend away. There will be something for everyone and we hope you can join us!
Thank you to our fantastic sponsors, particularly:
ANZ Bank, Hydro Tasmania, DairyTas, Tasmanian Alkaloids, Fonterra, RBD Electrical, Latrobe Council, Simplot, ServeAg, Agricultural Contractors of Tasmania, Harvest Moon, Roberts, Poppy Growers Tasmania, Rhebanvale, NRM South, Jeremy Rockcliff MP.
THE PROGRAM
FRIDAY 18TH MAY 2018
Ghost Rock Vineyard - 1055 Port Sorell Rd, Northdown, Tas, 7307
Registrations from 5.00pm. Please join our welcome reception beginning at 6pm with a complimentary drink on arrival, finger food throughout the evening and a chance to hear Ghost Rock's success story.
SATURDAY 19TH MAY 2018
Axeman's Hall of Fame - 1 Bells Parade, Latrobe, Tas, 7307
We will all meet at the Axeman's Hall of Fame for further registrations between 8.00am—9.00am. We then depart at 9.00am for farm tours.
Please join us on one of our tours, a great opportunity to explore other farming operations, meet the people and see our beautiful North West Tasmania. Returning back to Latrobe at approximately 4.30pm.
Our Gala dinner will also be held at the Axeman's Hall of Fame, 6.00pm for 6.30pm Please join us for dinner, entertainment and hear our guest speaker Posie Graeme-Evans. Posie has worked in the Australian film and television industry for 30 years as a well known creator and producer of TV shows including "McLeod's Daughters". Posie is also an author of six novels and lives in Tasmania with her husband Andrew Blaxland, running a beef cattle farm. We also have a local comedian Catherine McClintock who is sure to put a smile on our faces. ABC Rural Reporter Margot Kelly will be our MC for the evening.
SUNDAY 20TH MAY 2018
Moriarty Hall - Moriarty, Tas, 7307
9.00am - 1 pm. Join us for morning tea and our speakers, including Steve Longmore from Hill Street Grocer and Heather Joy Campbell, certified laughter yoga teacher.
Australian Women in Agriculture will be holding their General Meeting in the Moriarty Hall at the conclusion of our morning activities. All are welcome to join their meeting.
FARM TOUR OPTIONS ( All tours includes lunch)
Please choose your preferences when registering. We will do our best to accommodate your choice, but please understand that we are limited for numbers in some venues. Tours may be subject to change because of circumstances beyond our control.
Mersey Tour
Robin Hood's Well Farm Stay, Paul Lambert's Dairy Operation, Sassafras Farms Mixed Enterprise with lunch at Villarett Gardens
Wesley Vale Tour
Costa's Berry Farms, Blokker Freesias, Sun Pharmaceutical's poppy site and Thirlstane Gardens with lunch at House of Anvers.
Forth Tour
Simplot factory tour, followed by lunch and a tour at Turners Beach Berry Patch, and finishing at Tassie Pride Glasshouse.
Locations
Friday Welcome - Ghost Rock Vineyard, 1055 Port Sorell Rd, Northdown. Registration from 5 pm and welcome reception from 6 pm.
Saturday Tour Departures from Axeman's Hall of Fame, 1 Bells Parade, Latrobe. Tours departing at 9 am.
Saturday Gala Dinner - Axeman's Hall of Fame, Latrobe, 1 Bells Parade, Latrobe. 6 pm for 6.30 pm.
Sunday Workshop - Moriarty Hall, 1 Bonneys Lane, Moriarty. 9 am to 1 pm.