World Kidney Day Celebration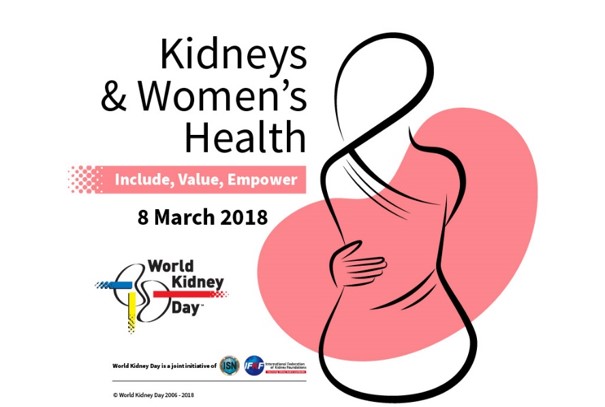 -- STOP PRESS -- STOP PRESS -- STOP PRESS -- STOP PRESS -- STOP PRESS -- STOP PRESS --
Please note that due to circumstances beyond our control we have changed the event time from 3-5pm to 2-4pm.
We would like to invite you to celebrate World Kidney Day at the Royal Children's Hospital. The theme for 2018 is Kidneys and Women's Health so please join us to hear four amazing women speak about their perspective on kidney disease.
Grace and Karissa Gaskell will speak about their experience as patient and parent managing kidney disease.
Dr Kathy Paizis will speak about her role caring for women with kidney disease through before during and after pregnancy.
Prof Melissa Little will discuss her hopes for the future and ask whether we can use stem cells to treat kidney disease.
This is a free event but please register for catering purposes.
2 - 4pm, 8th of March 2018
In association with the Royal Children's Hospital Foundation, The Murdoch Children's Research Institute, The Royal Children's Hospital, KidGen and Kidney Health Australia.
Location
The Royal Children's Hospital Foundation, Level 2, 48 Flemington Road, Parkville, Victoria, 3052
Contact Details
KidGen@mcri.edu.au