2018 04 19 Film & Feast: Waste Land (SOLD OUT)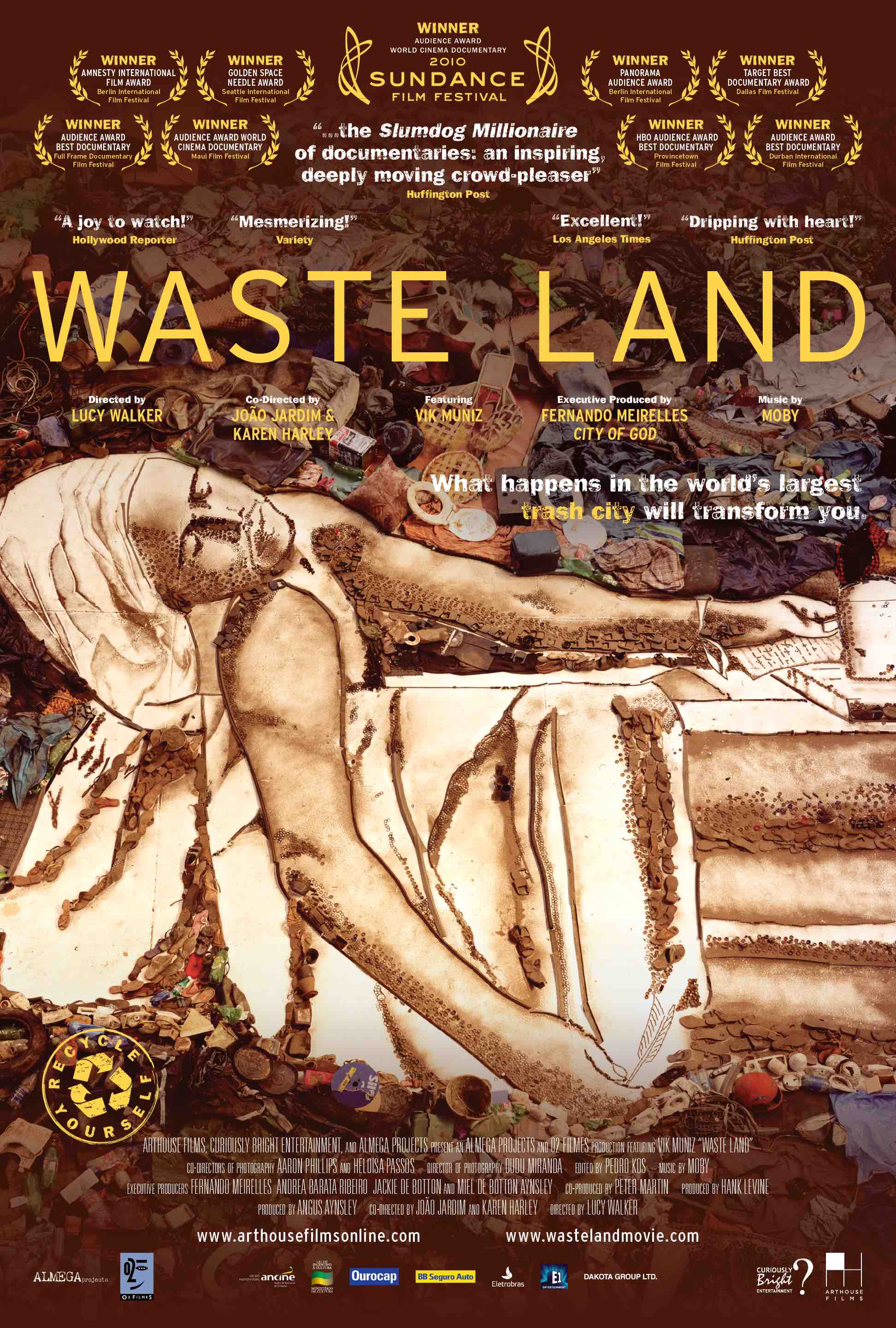 Join us for a film, a guest speaker, and a plant-based feast.
ABOUT THE FILM: WASTE LAND
Join us for a screening of WASTE LAND, winner of the Sundance Film Festival Audience Award and Academy Award nominee for best feature documentary.
Filmed over nearly three years, WASTE LAND follows renowned artist Vik Muniz as he journeys from his home base in Brooklyn to his native Brazil and the world's largest garbage dump, Jardim Gramacho, located on the outskirts of Rio de Janeiro.
There he photographs an eclectic band of "catadores"—self-designated pickers of recyclable materials. Muniz's initial objective was to "paint" the catadores with garbage. However, his collaboration with these inspiring characters as they recreate photographic images of themselves out of garbage reveals both the dignity and despair of the catadores as they begin to re-imagine their lives.
Director Lucy Walker and co-directors João Jardim and Karen Harley have great access to the entire process and, in the end, offer stirring evidence of the transformative power of art and the alchemy of the human spirit.
Watch the trailer here: www.wastelandmovie.com

ABOUT OUR GUEST SPEAKER
Sydney-based waste educator Louie Leung will introduce the film and answer your questions about household waste during a Q&A afterwards. Louie will share his insights into our region's waste challenges and discuss common problems he sees in household recycling. Bring your questions!

ABOUT THE EVENT
Alongside the movie, we'll enjoy a delicious, plant-based, 3-course meal prepared by our amazing volunteer cooks. Meet like-minded people and learn how we can transition to a more sustainable Bondi.
We look forward to seeing you!
Ticket for the plant-based feast:
$25 online
$30 on the door
Children under 13 are free - family-friendly event
Location
Margaret Whitlam Recreation Centre, Community Room
LOT 31 Birrell St, Bondi Junction 2026