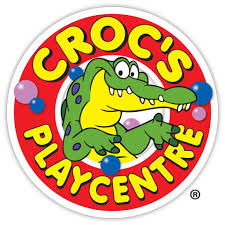 Crocs Centre Play Date
Are you a Monash Graduate student with children? Are you wanting to meet other students who have children?
Join us for a play date at an indoor play centre, meet other families, make connections and build life long friendships.
Date & Time: Saturday 9th May from 10:30am-12:30pm
Location
Crocs Playcentre Carnegie
Carnegie Central Shopping Centre, Koornang Road, Carnegie Victoria 3163
Included
Entrance into crocs play centre for children, parents and partners.
Need to know
Families make their own way to the venue. Parents muct stay with their children at the centre and are responsible for their childrem at all times.
To be completed prior to trip
The Monash Graduate Association is committed to follow the guidelines of the Respect Now, Always campaign, an initiative of Australian Universities, established in response to student campaigns regarding personal safety whilst attending University.. As part of this campaign, the MGA promises to ensure that all participants in our off campus events complete the following module:
As this module requires an authcate account to access, we will be able to see on realtime reporting once the module have been completed. Failure to complete the required module, may result in you not being able to attend the trip and being at risk of losing your money.
If you've got any questions, please email mga-events@monash.edu.