2018 Australian Cabernet Symposium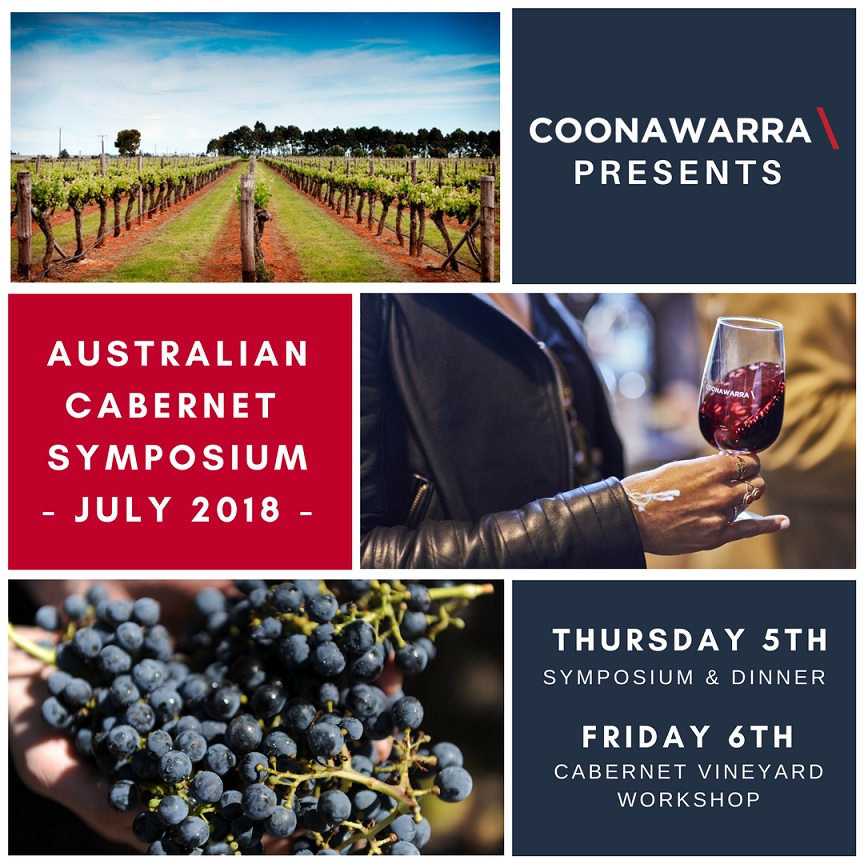 We welcome back the third triennial Australian Cabernet Symposium, to be held on Thursday 5 July 2018. The Symposium provides industry colleagues and wine lovers the opportunity to learn about the history of the variety, as well as the innovations and developments occurring in the fields of wine research, viticulture, winemaking and the marketing of Cabernet Sauvignon.
The event will be run across two days bringing together international and Australian specialists and practitioners to share their insights about the many unique facets of the beloved Cabernet Sauvignon.
Day 1 features the core Symposium, facilitated by Angie Bradbury, finishing with a dinner.
Day 2 [SOLD OUT] In the Vineyard cabernet pruning workshop, with restricted numbers.
There will of course be a distinct Coonawarra take on some of the presentations – given the region's unique climate, terroir and capacity to produce wines of immense distinction.
Venue
Rymill Hall
McCorquindale Park
Cameron Street
Penola, South Australia 5277
Contact Details:
Olivia Nunn - Executive Officer 0418 816 316