The Eagles Story - Clayton Bowls Club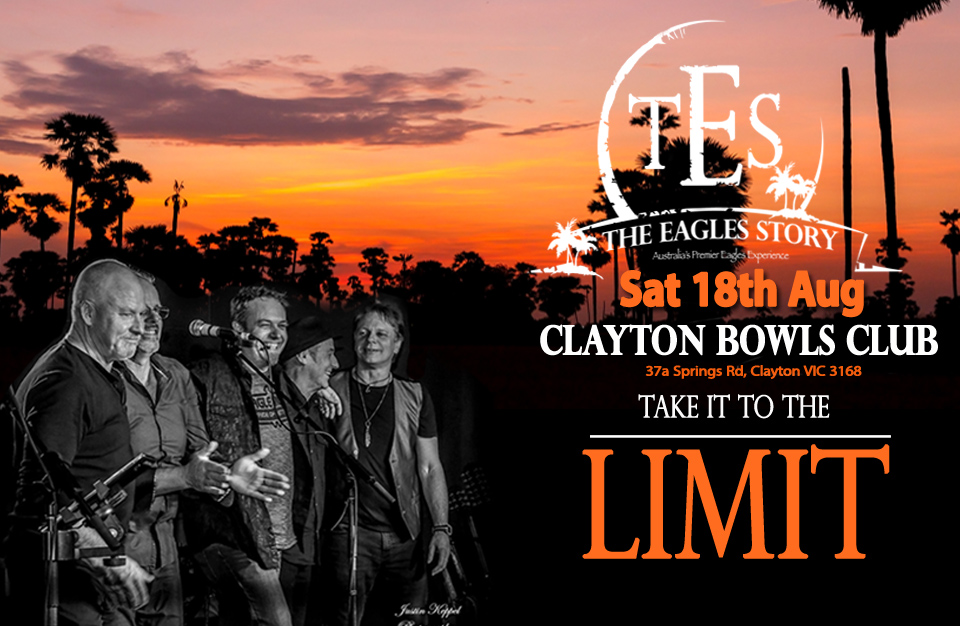 In a musical landscape littered with close enough is good enough, the commitment to replicating the true west coast, Eagles sound, live on stage by the five members of The Eagles Story is never ending. The respect for the original by members Pete McCarthy, Gary Young, Ash Osgood, Cres Crisp & Steve Wells is the driving force that continues to ensure that each in their own right continue to take it to the limit.
Hit after hit comes flooding from the stage as musical memories are relived.
Location
Clayton Bowls Club
37a Springs Rd, Clayton VIC 3168