Melbourne ABC Defenders Rally - Sunday 15 July (SOLD OUT)
Overwhelming public demand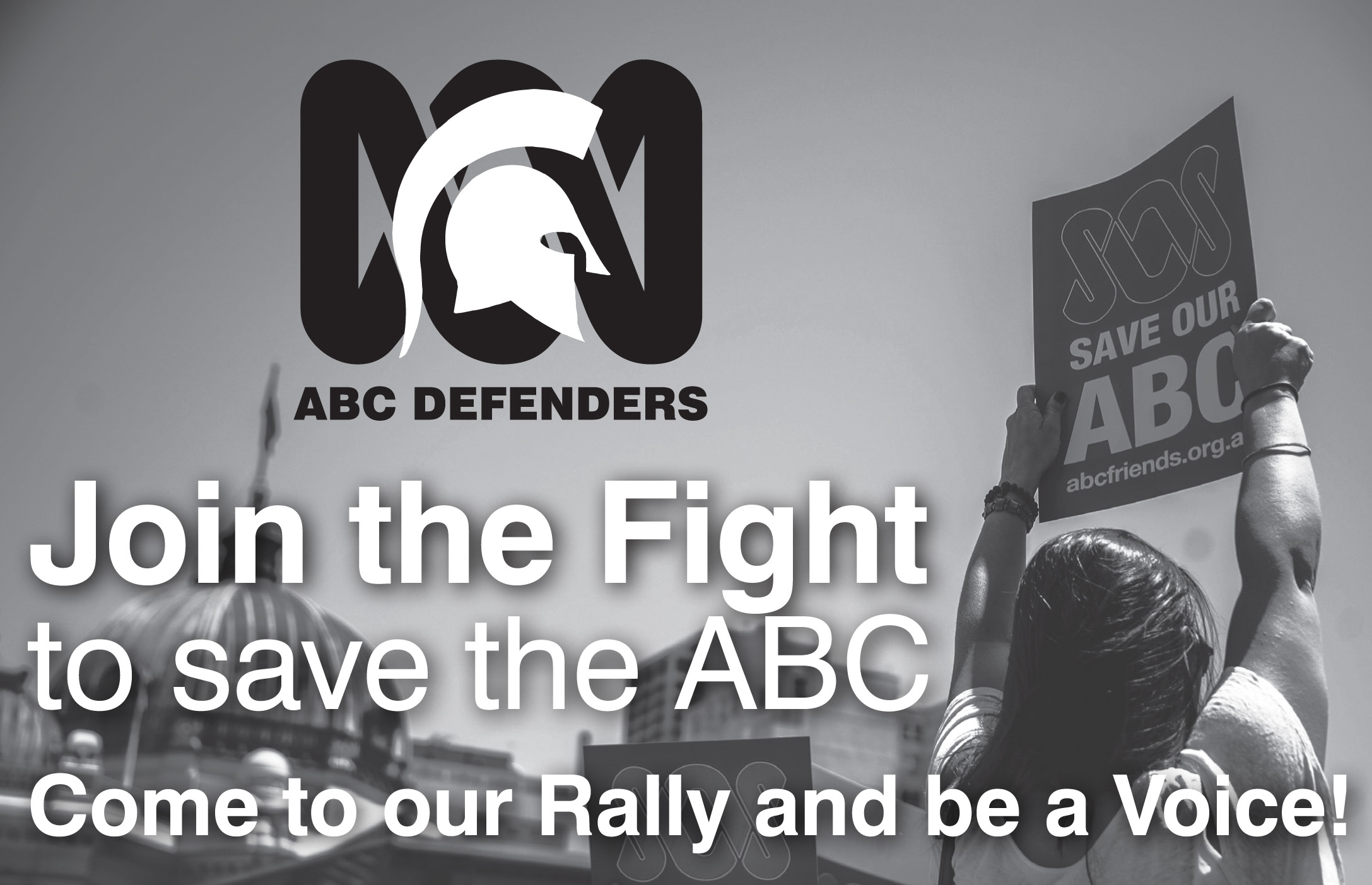 Join the Fight to save the ABC! Protest against the ABC funding cuts, continual political interference against our public broadcaster and also any suggestion of selling off or privatising the ABC.
The meeting will be chaired by Peter Greste – the courageous journalist who recently was jailed as a political prisoner in Egypt for 400 days until international pressure caused his release, University of Queensland Professor, and has founded the Alliance for Journalist Freedom.
Also speaking is Magda Szubanski – much loved television and film actor, comedienne, author and crusader for democratic freedoms and other causes, including marriage equality.
Other speakers include
Margaret Reynolds (ABC Friends National President, former Federal Senator and Cabinet Minister)
Professor Fiona Stanley AC (former ABC Board Member, World leader in medical science and public health and 2003 Australian of the Year),
Jon Faine (outstanding ABC Melbourne Radio presenter on 774, author, lawyer and journalist),
Tim Solly (musician and actor who will also sing our anthem Where Would We Be Without Our ABC?)
other ABC Defenders and representatives of ABC staff
plus a roaming mic for attendees to share their voice
Location
PLEASE NOTE: NEW LOCATION DUE TO OVERWHELMING PUBLIC DEMAND
Melbourne Town Hall
90-130 Swanston St, Corner Swanston St & Collins St, Melbourne Vic 3000