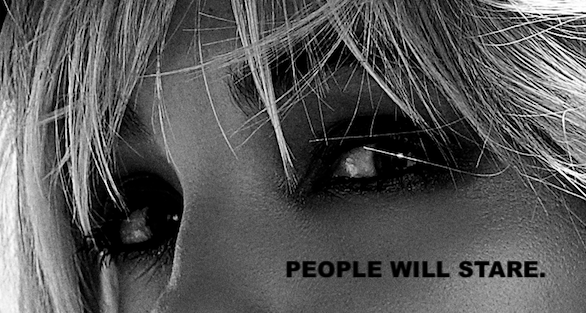 People Will Stare, And So Will You.
Let your inner voyeur take over, surrender to the provocative imaginations of Melbourne's most creative minds and leave your morals at the door.

PEOPLE WILL STARE – THE EXPERIENCE
is a one-night-only chance to immerse yourself in the hidden workings of editorial fashion. Expect a live photo shoot and a curated environment of sight and sound that will have you wanting to participate.
Translation: a masterclass that will thrill both intellect and instinct, where fashion professionals spill their secrets. All of this is presented to you while you sip on bubbles, nibble on antipasti and mingle with Sydney and Melbourne's elite. There's more, but we can't tell you everything, can we?
Melissa Nixon, AHFA Fashion Stylist of the Year 2018, creative director and styling principal at Melbourne Fashion Institute, leads the experience.
"We want to intoxicate your senses and leave you drunk … on the visuals," says Melissa.
Her co-conspirators are Liane Hurvitz, leading fashion photographer, and Chantelle Baker, makeup artist for the likes of Gigi Hadid, Jennifer Hawkins and Rita Ora.
Alongside them, Frank Apostopolous, five-time Australian Hairdresser of the Year, makes a guest appearance.
Brooke Hogan, muse for the night, will allow herself to be transformed from accessible beauty into a dangerous and scintillating troublemaker.
Dim the lights, let the free champagne flow and don't be surprised if things get slightly out of hand.
Limited tickets are available. Visit www.trybooking.com/39553
For further media information contact:
Melissa Nixon
0419 550 241
Insta @melissanixon19
Location
The George Ballroom
Level 1/127 - 129 Fitzroy Street
St Kilda, Vic, 3182