Fixation [Hop Lovers] Dinner (SOLD OUT)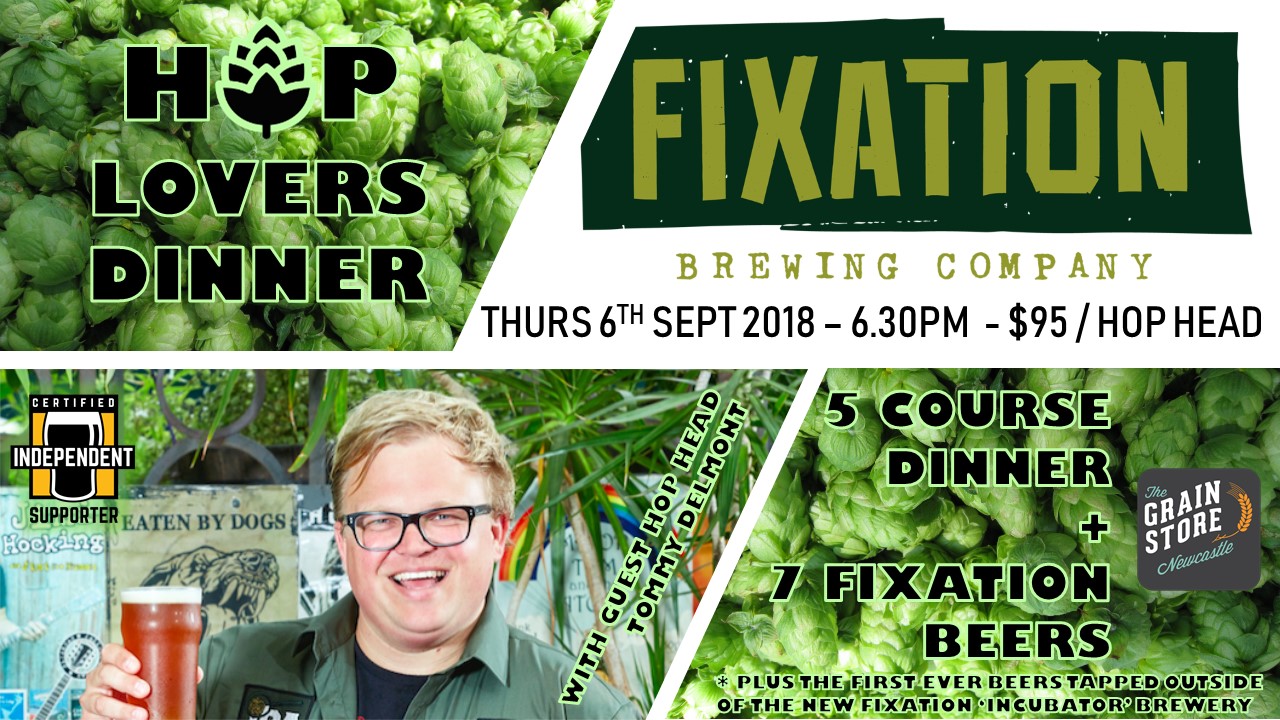 Following on from our IPA Day event in August, we are rolling into our first ever 'Hop Lovers Dinner' featuring a full line-up of various incarnations of IPA's from Fixations all new brewpub 'The Incubator' in Collingwood. Be the first to sample these beers outside of the new venue.
We will be joined by Fixation founder & chief hop head Tom Delmont.
Our kitchen team will prepare an amazing menu to highlight the unique flavours and aromas that the wonderful beer beast IPA beholds.
Location
Grain Store Newcastle
64-66 Scott St, Newcastle East NSW 2300