2018 Stuartholme School Senior Production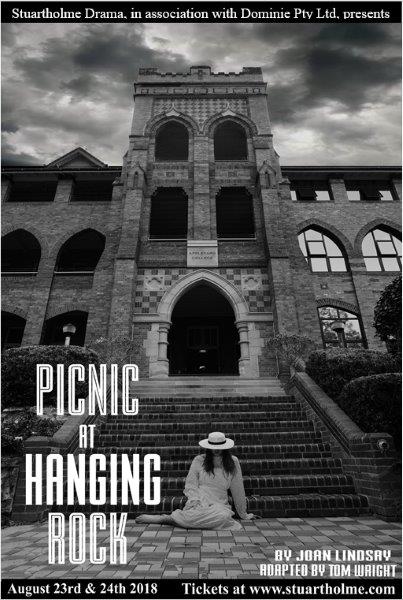 ]
On a summer's day in 1900, three Australian schoolgirls on a picnic expedition to the remote Hanging Rock abscond from their group. They are last seen heading towards the beckoning Rock…
In Tom Wright's adaptation of Joan Lindsay's classic novel, our Senior Drama students struggle to solve the mystery of the missing students.
The Stuartholme Drama Department warmly invites you to join us for a truly exhilarating performance on the Oval Amphitheatre.
Friday's performance ticket also includes a post-performance Picnic (including hors d'oeuvre and drinks) to celebrate the Senior Drama class of 2018.
Thursday 23 August 6pm performance
Adult: $20
Student: $15
Friday 24 August 6pm performance followed by a Picnic supper
Adult: $30
Student: $25
Location
Stuartholme School (Oval amphitheathre)
365 Birdwood Terrace Toowong
Contact Details
lharkin@stuartholme.com