Downlands Art Exhibition Curator's Chat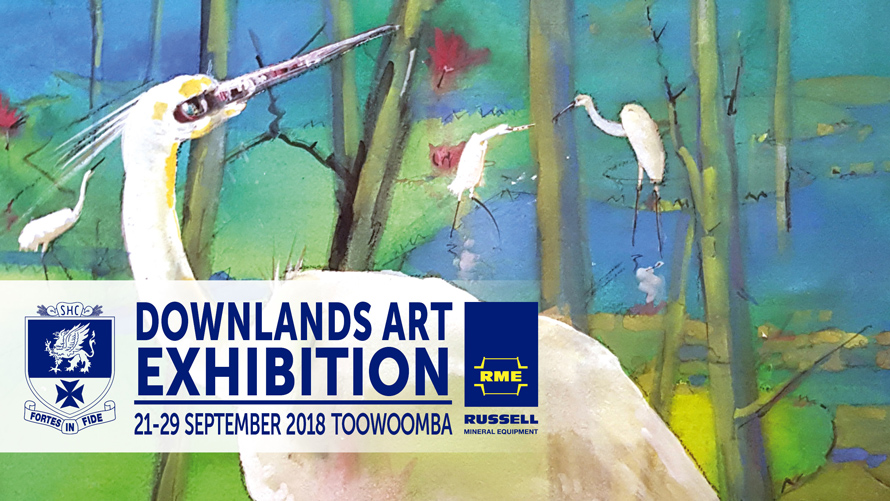 The Downlands Art Exhibition is regarded as one of the premier art events in Queensland offering the choice of over 1,000 pieces from hundreds of artists.
Celebrating 32 years in 2018, this years' Exhibition will for the first time run for eight days as part of the official Toowoomba Carnival of Flowers program.
The Gala Opening event is when the exhibition is revealed to 400 or so art lovers and when the best art pieces are snapped up. It is fabulous night of art, food and friends with numbers strictly limited.
As well as feature artist Rex Backhaus-Smith, notable exibitors this year include a mix of international and local artists.
Curator's Chat:
From 6:30pm - 7:30pm on Saturday 22 September.
Curator's discussion about highlights of the exhibition, free to browse afterwards. $20 entry. Glass of bubbles & nibbles. Numbers are strictly limited to 30 guests.
EXHIBITION: For more about the 2018 Downlands Art Exhibition, see: http://www.downlandsart.com/
VENUE: Downlands College - Graham Centre (at the top of the curved driveway) see: https://www.downlands.qld.edu.au/uploads/im/Our-College/downlands-map.jpg
72 Ruthven Street
Toowoomba, QLD 4350
CONTACT DETAILS: Debbie Carpenter
Phone: 07 4690 9500 Email: carpend@downlands.qld.edu.au
Please note that a 30c Trybooking fee applies to each booking.