Flinders Colour Run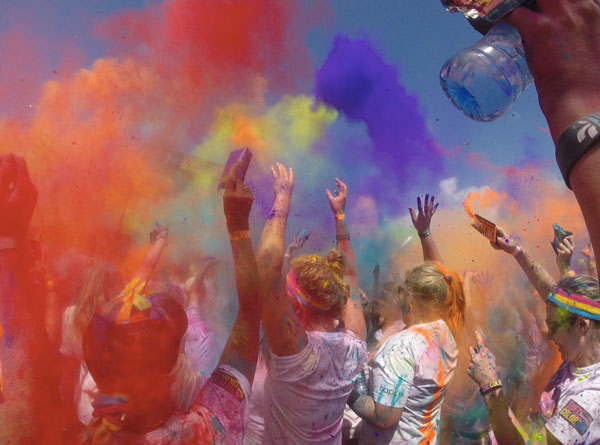 2018 Sutherland House Fundraiser - All funds raised go towards QLD Cancer Council
Location
Matthew Flinders Anglican College
Anthony Vincent Oval
Run starts at 9.30am
Contact Details
Ed Wright
PRICES
$16 per person Prepaid or $20 per person on the day
$60 for a family of 4 (children under the age of 5 run free with a registered adult)
INFORMATION
The powder used is non-toxic corn starch and vegetable food dye and will wash out but bring along a change of clothes and a towel for the car journey home. If you are allergic to these products, please advise us.
You will need to wear white clothing to show your colours during the run. Please wear covered shoes, eye protection (sunglasses) and do not wear any singlets and bikinis or bring any valuables (ziplock bag for phone is suggested). Bring along your camera, asthma puffer and sunscreen.
Wristbands will be distributed in homeroom/classes the Friday before the event and you will need to wear these for the run.
ROUTE
Please click HERE to view the route of Colour Run. (approximately 2km)
There will be no refunds and the event will still run in the event of wet weather.