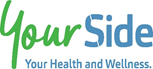 Communicating & Understanding Customers
DATE: Thursday 4th April 2019
TIME: 8.45am-3:30pm
VENUE: Magpies Waitara, 11 Alexandria Pde, Waitara
Synopsis
Communication underpins the quality and success of all relationships. An ability to identify the different and preferred methods of communication then learning to adapt can play a key component towards success with all your customers and stakeholders. When communication skills are targeted, we can make sure internal and external communications positively impact business results. We can ensure customer experience and journey becomes smoother and more relevant. We can target smoother problem solving towards positive outcomes.
Course Objectives
By the end of the training, program participants will:
Have received practical, easy to apply tools to improve communication both internally and externally

Be able to identify practical strategies of how individuals and teams within the business can improve and adapt their communication skills

Learn how to identify the 4 primary types of customers, and recognise the clues and triggers to be in a position to adapt

Identify the 'buckets' of language that appeal to the 4 primary types of customers

Learn how different customers take in information, make decisions & then relay those decisions back to their world

Recognise the ways to then engage and appeal to the different profiles

Identify customer drive or motivation & and be able to design or adapt communication appropriately

Understand the 5 facets of Emotional Intelligence including Social Regulation & Social Skills

Access the 4-Mat Communication Model toolkit

Receive a Communication Commandments cheat-sheet
Target Audience: CEOs, Managers, Senior Leaders, front line staff, client facing roles & customer service roles
Presenter: Mark is a L&D professional with over 20 years experience in more than 40 countries. He is accredited in a variety of behavioral sciences, sales methods and leadership capabilities. As an author, director and presenter, he is the creator on an online LMS academy with content covering personal development, leadership development and professional development.
Registration is essential. Deadline for bookings: Monday 1st April 2019
Cost: 20% discount if you book by 15th March 2019. Please enter CHSP under Gift/Promotion Code to obtain the discount. All prices include GST.
$95: CHSP service workers, $135: non-CHSP service workers, $95: non-CHSP volunteers, $25: CHSP volunteers
Group Discount: In addition to the 20% Early Bird offer, you can receive an additional 5% discount for 2 bookings or 10% discount for 3+ bookings. To organise, contact Shirley: shirleyc@yourside.org.au or 1300 134 332
Enquiries: For more information contact Rosanna: rosannac@yourside.org.au or Shirley: shirleyc@yourside.org.au or T 1300 134 332