Pornography & Respect Free Community Event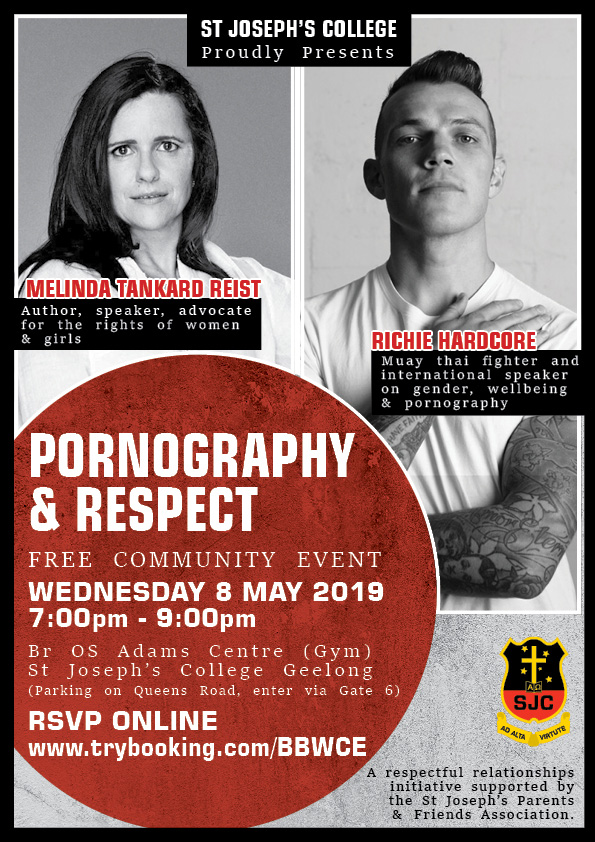 Guest Speakers Richie Hardcore & Melinda Tankard Reist speak about Pornography & Respect in today's society.
This community event is designed for an adult audience and will provide parents/carers with the tools to discuss the issue with their teens at home. Bringing a teen with you on the evening would be up to your discretion, however we would recommend it would only be appropriate for mature teens who are in their senior school years (16+ or mature 15). Please do not bring young children as the content will not be appropriate.
Location
Br OS Adams Centre (Gym)
St Joseph's College Edmund Rice Campus, NEWTOWN VIC 3220
Contact Details