CANBERRA'S SACRED CACAO
CEREMONIES

MEN AND WOMEN OF CANBERRA AND SURROUNDS:
Cacao Ceremony - METAMOPHOSIS
"Change is inevitable but transformation is a conscious choice" ~ Heather Ash Amara
We are the Hero's to the stories we write for ourselves. Each of our journeys marked by significant events, crossroads and loss that call forth tremendous courage, faith, perseverance and trust.

Metamorphosis cycles are often referred to as Death and Rebirth, as we must literally let go of what was to create space for our becoming.

These cycles can fundamentally change us and our life direction, they are ultimately an opportunity for incredible growth, a deeper embodiment of Wisdom, Power, Love and personal Freedom.

Transformation isn't light and fluffy, it's born of both patience and struggle and when we fight against or delay these changes - we suffer. The necessary process we resist, may be the one that's trying to give us our wings
🦋
.

Are you, like me, in a cycle of Metamorphosis?
Death/Change, Chrysalis/Recalibration, Rebirth/New life?

As always you are encouraged to show up exactly as you are - in all of your humanness!
Allow the medicine of Cacao, the medicine of Sacred Space and Ritual and the medicine of facilitated processes and connection with self and loving tribe to support, nurture and activate you during this time of initiation.
- Note: Cacao Ceremonies are a mysterious immersion into the unknown, show up in authenticity, vulnerability and courage, for true transformation requires stepping out of comfort zones.
- Note: attending previous ceremonies is NOT a pre-requisite, all welcome, just don't develop fomo last minute and end up on the wait list. These events sell out.
With Love
Sarah Louise
THIS IS A DRUG AND ALCOHOL FREE EVENT
THIS IS AN 18+ EVENT
WHAT IS CEREMONIAL CACAO?
Ceremonial cacao is an ancient plant medicine, it was traditionally used by the Ancient Mayan Shamans in ceremony to travel between the worlds, to travel beyond the veil. Ceremonial Cacao is a wisdom keeper, a teacher and facilitator, leading you to the door, to the heart, to the spiritual dimension, but it does not push you through like other plant medicines found in the amazon – it is your choice. It invites you on a journey into gentle expansion of the heart-space. Due to the active medicinal properties of Cacao, it is possible to experience a state of heightened awareness, which opens us to deeper-stored emotional densities that are ready to be seen, felt & released.
"After water Cacao is the single healthiest substance you can put in your mouth. It can easily replace a number of psychiatric drugs for mood, plus it produces the same chemistry in the brain that occurs when we fall in love" –Chris Kilham
IMPORTANT:
If you are currently being treated with pharmaceutical medication for depression or psychosis Cacao may not be the medicine for you. The tryptophan and monoamino oxidase inhibitors of the cacao are a bad mix with those medicines and may cause severe migraine.
Cacao is a stimulant, it significantly increases heart rate and lowers blood pressure, If you have serious heart conditions or are pregnant cacao may also not be the medicine for you.
Feel free to message us if this is a consideration for you.
**No one will be turned away, you may join in and not drink cacao ♥
DATE:
Saturday 4TH MAY 2019

TIME:
5:45pm for a 6PM SHARP START - NO LATE ARRIVALS, Doors will close for the sanctity of the opening of ceremony.
Finishing at 10pm.
LOCATION:
Hughes Community Centre, Whittle St, Hughes, ACT
ExCHANGE:
EARLY BIRD (until 18th April): $79
REGULAR (19th April - 4th May): $89
-The Highest Ceremonial grade Sacred Cacao sourced from Guatemala and nourishing organic vegan supper from 'The Magic Kitchen' inclusive-
WHAT TO BRING:
Water bottle, blanket, layered comfortable clothing to move in
LIMIT:
66 Sale Tickets
PRE-EVENT INSTRUCTIONS:
*On the day of the event avoid caffeine, sugar and cow's milk as these will affect the vibration of the cacao.
*Do your best to have a light meal at lunch and a small snack for afternoon tea as the cacao will work better on an empty stomach.
*Cacao will be most effective if you avoid alcohol the night before and on the day of the event.
YOUR TEMPLE HOST:
Sarah Louise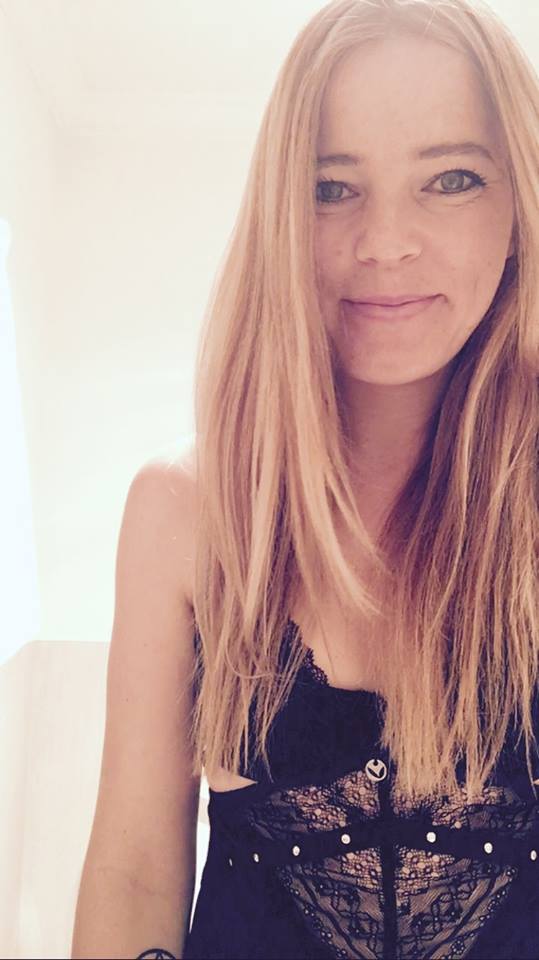 Having journeyed deeply into the Peruvian Amazon a number of times learning from traditional Shamans and plant medicines including Ayahuasca, Sanango, Kambo, Tobacco and Cacao, plant medicines have played a significant and impactful role in Sarah's personal integration and healing journey. In these larger events Sarah is honouring the call to combine sacred ceremony, Tantric rituals and the gentle, powerful and wise spirit of Cacao to support the melting open of as many hearts in love and conscious connection as possible.
Sarah Louise is a Therapeutic Coach & Sacred Sexuality Practitioner. Working with people in groups and one-on-one to nurture and guide them towards their deepest wounds and blocks for release, transmutation and integration. She supports people to reconnect with the power and wisdom of their sexual energy through deep, powerful and profoundly transformative processes and embodiment work.
For more about Sarah Louise, her offerings and upcoming events and retreats visit and subscribe to her website:
www.innerwillow.com