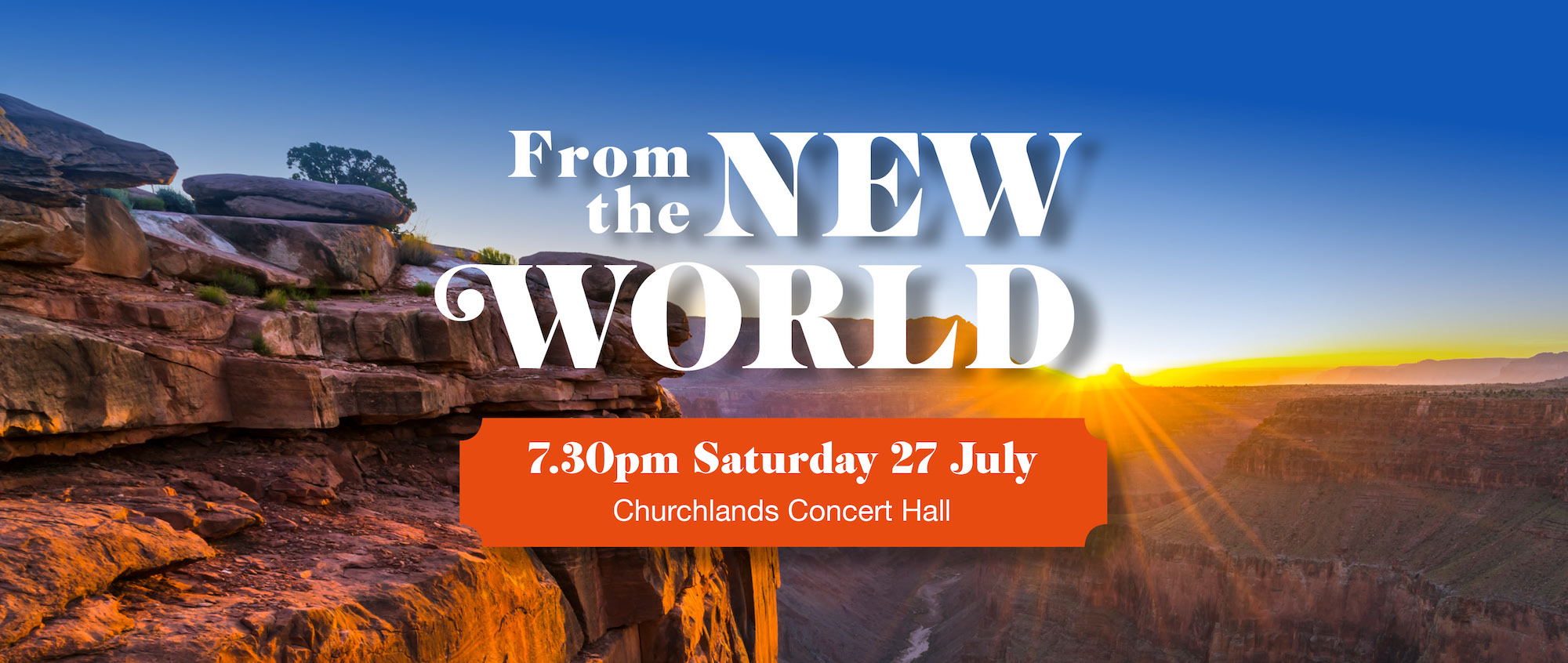 From the vastness and majesty of the Grand Canyon, to the soulfulness of African-American spirituals and very fast machines, enjoy an evening of music inspired by North America.

ADAMS | Short Ride in a Fast Machine
GROFÉ | Grand Canyon Suite
DVOŘÁK | Symphony No. 9 in E minor, "From the New World"
7:30pm, Saturday 27th July
(Please note that online bookings close at 4:30pm, Saturday 27th July. Tickets are non-refundable)
Location
Churchlands Concert Hall
Churchlands Senior High School, 20 Lucca Street, Churchlands WA 6018
TICKET PRICES
A Reserve
$34.50 Standard, $29.50 Concession & Senior's Card, $24.50 Group (minimum of six), $10 Child
B Reserve
$29.50 Standard, $24.50 Concession & Senior's Card, $19.50 Group (minimum of six), $10 Child