ACA Insight - Understanding Insurance & Avoiding PI Claims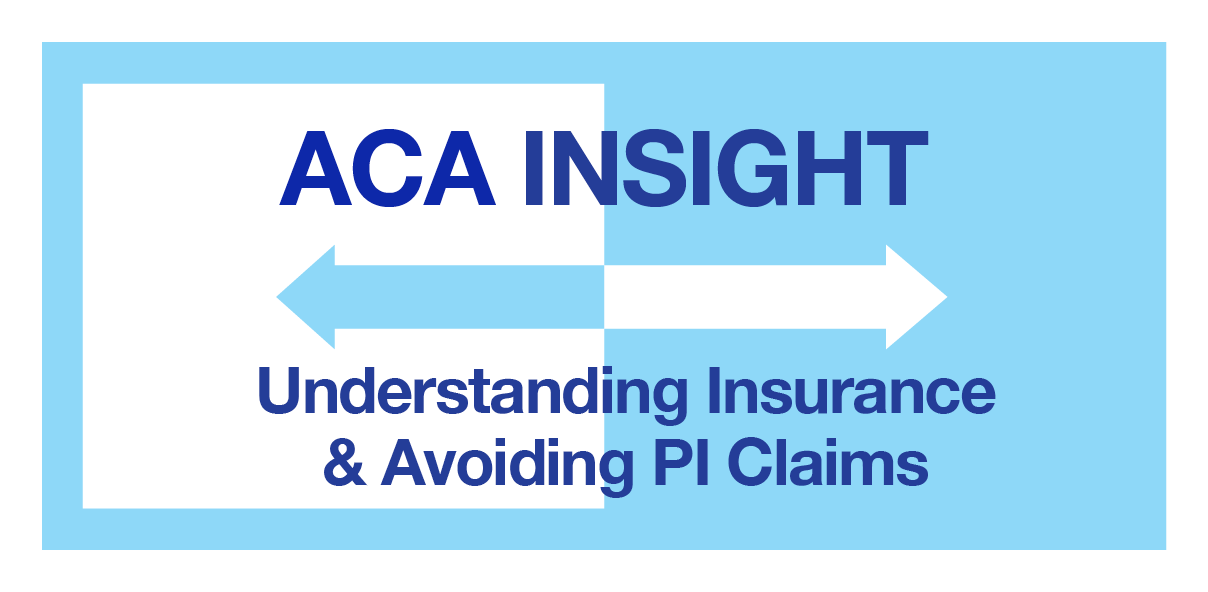 In this webinar, Planned Cover's State Manager for Victoria, Laurence Gottlieb,

will provide an update of

the state of the insurance industry in Australia before Adele Monaco, National Claims Manager, launches into a selection of

professional indemnity insurance

claims case studies

. These claims

examples will highlight the error – how the

negligence

claim came about, the impact –who was affected, the outcome – how was it resolved and how to avoid such a claim. This state-of-affairs update and real-life claims examples will provide valuable insights

as

to

the impact a 'negligence claim' can have on a practice and how fairly innocent lapses in processes have the potential to turn into costly and lengthy claims.
Our speakers
Adele Monaco is National Claims Manager at Planned Cover. Adele moved into insurance from banking in 1995 when she was appointed a Legal & Claims Manager at CGU Professional Risks. In 1999, became Facilities Underwriting Manager at Planned Cover and in 2002, she accepted a role in the claims department as Claims Manager where she found she could utilise her legal training in a more focused way. In July 2005, Adele was appointed National Claims Manager and is responsible for the management of facility long tail claims emanating from all Australian States. Adele's holds a Bachelor of Arts Degree, a Law Degree and a Graduate Diploma in Arts Management.
Laurence Gottlieb is a lawyer by profession and also worked in corporate finance for different banks in South Africa before moving to Australia in 2002. Since then he has worked at different insurance brokerages and has had 15 years' experience in professional risks, specialising in professional indemnity insurance. Since 2008, Laurence has been the Victorian State Manager of Planned Cover providing insurance placement and advice, risk management and claims management services, primarily to construction professionals.
WHEN
Wednesday 14 August 2019
12.30pm venue registration for webinar broadcast 1 – 2pm AEST
(WA 11am-12pm, NT & SA 12.30-1.30pm, Qld, ACT, NSW, Tas & Vic 1-2pm)
HOW
Attend the live broadcast through venues across Australia or remote login; or access the recording after the event.
Choice of venues and ticket types are listed on next booking page under "Sections".
COST
Members $25
Non-members $35
*One ticket per attendee.
CONTACT
For more information see the ACA website or contact Katherine Ygosse
M: 0413 520 548