North Star Trail Ride July 2019
presented by North Star Sporting Club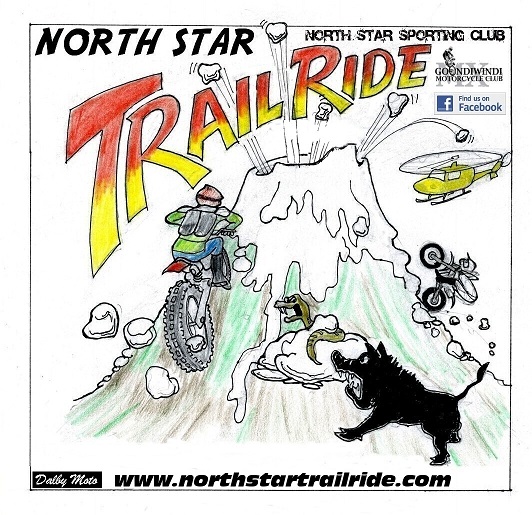 Description
The North Star Trail Ride is a trail ride for two wheeled offroad motorcycles. Open to both unregistered and registered bikes, it is an annual non-competitive fundraiser event held on the last weekend of July at the North Star Sporting Club in inland Northern NSW. The North Star Trail Ride is a family event, and really does have something for every level of rider. With dedicated Pee-Wee and Novice loops, young riders and beginners are able to enjoy two great days of pressure free riding, while the more experienced riders have access to over 150 kilometres of longer trails with hard or easy options providing challenges for all levels of riders. There's free camping at the grounds with amenities while Food and Drinks are available throughout the weekend.
North Star Trail Ride is PRE-ENTRY and PRE-PAY only. Entries won't be accepted at the event. This is to help meet the requirements from the New South Wales Police and New South Wales Ambulance.
Venue:
North Star Sporting Club
Yetman Road
North Star, NSW 2408
ATM
Food and Drink
Showers and Toilets
Camping
Appproximate Trail Loop Length Options
Pee Wee 200m or 3km
Novice Level: 3km or 20km
Open Level: 40km, 50km, 80km
Fuel and Food Stop on the 40km and twice on the 50km and 80km. Fuel Drums go on the fuel truck at the club and take some cash in your backpack for food. Carry your own drinking water with you at all times on the bike.
Rider Safety Requirements
Motorbike in good working order
Motorcycle Helmet that meets Australian Standards
Goggles
Gloves
Boots
Long Pants and Long Sleeved Shirt (All skin must be covered)
Drinking Water
(While proper motorbike boots are not essential they are highly recommended)
AMA Event Entry Form: (New type for 2019)
This new Entry Form for 2019 is because we are running under an Australian Motorcyclist Association "AMA" Permit this year with the their Licence system instead of the Motorcycling Australia Licence System. The AMA Licence is included in the Entry Fee. If you show proof you already have an Annual AMA Licence you can get a refund of the Single event licence price at registration.
Contact Details:
or phone..
North Star School P & C
To help with their fundraising efforts North Star Star School P & C will be doing breakfast at the trail ride and also running a raffle.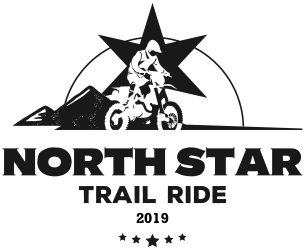 North Star Trail Ride 2019 is an Event of the Australian Motorcyclist Association Inc.