Paddy McHugh and Claire Anne Taylor play The Gallery Gigs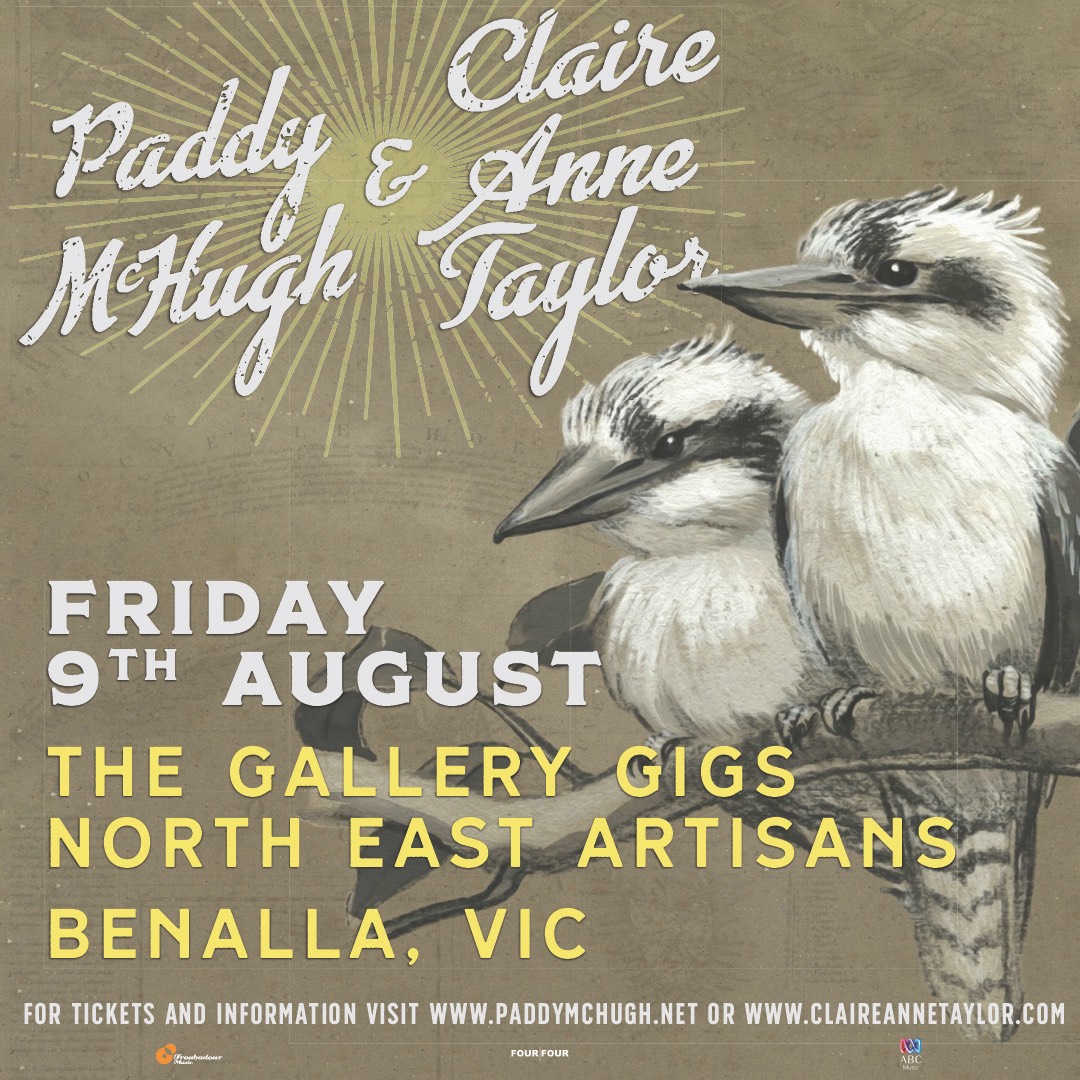 Paddy McHugh is a songwriter who adheres to the time honoured approach of using music to tell a good story. Paddy's latest album 'City Bound Trains' was released to critical acclaim and has cemented Paddy's spot as one of Australia's most admired songwriters.

Claire Anne Taylor crafts soulful folk songs. With her colossal vocals and powerfully captivating stage presence, her live shows leave the audience in no doubt that they have just witnessed something extraordinary.

Location
North East Artisans
122 Bridge St East, Benalla VIC 3672
Contact Details