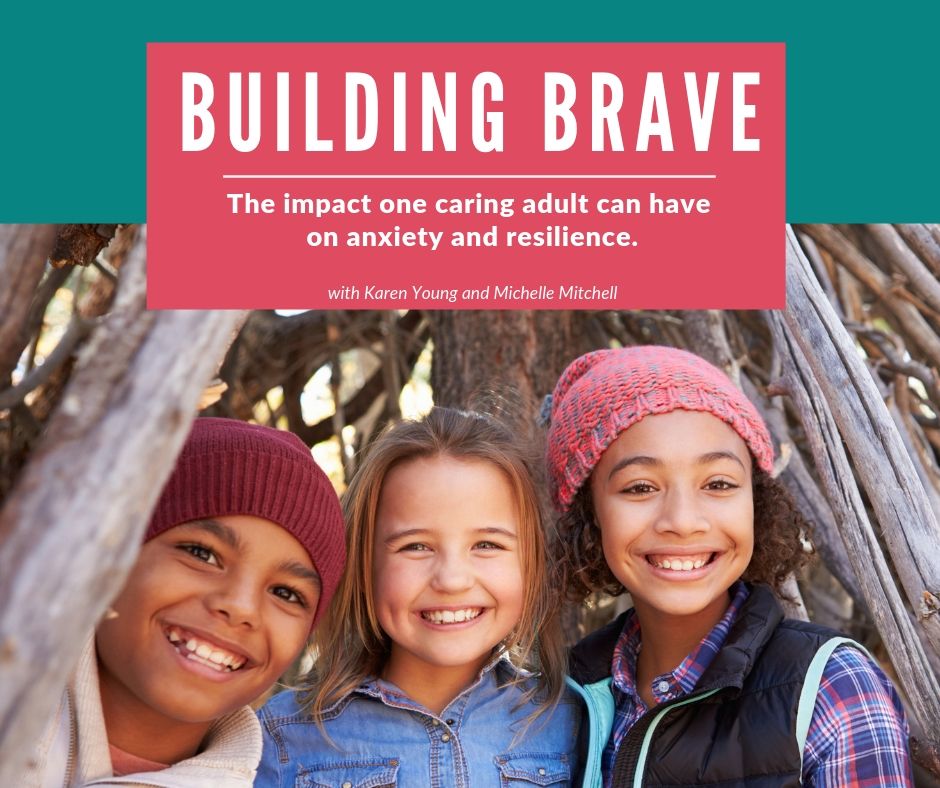 Building Brave: The impact one caring adult can have on anxiety and resilience.
What could our children do if they truly believed they were brave?
In this transformational, heartfelt event, Karen Young and Michelle Mitchell come together to equip parents, carers and professionals with powerful strategies to help children and teens build resilience, thrive through anxiety and reach their potential.
As two professionals who work with schools and families, they understand that one of the best ways to support children is to give them skills and knowledge to flourish when life feels tough. That's why this event will explore how to respond to anxiety, stress, or big feelings in the moment, as well as powerful, science-backed ways to build resilience and strengthen all children and teens against anxiety for the long-term.
Come and get equipped to:
discover a new way of understanding anxiety that will empower you and your children;
understand the different and sometimes unrecognised ways anxiety can manifest in children, and how to respond;
understand the powerful role of important adults to build brave in all children - and how to do this when anxiety is in the way;
how to respond to stress and anxiety in the moment and make way for calm and courage;

proven, practical ways to build resilience, strengthen them against anxiety and build their brave.
You know your child is capable of greatness. With some very specific strategies and solid information, we can make sure they know it too.
PRICE
Early Bird - $36
General - $40
DATE AND TIME
Thursday 12 September 2019
6:30pm-8:30pm (Doors open at 6pm)
Location
Genesis Christian College
Performance Theatre, 12-16 Youngs Crossing Road, Bray Park Qld 4500
Contact Details