In the not-so-distant future, a terrible water shortage and 20-year drought has led to a government ban on private toilets and a proliferation of paid public toilets, owned and operated by a single megalomaniac company: the Urine Good Company. If the poor don't obey the strict laws prohibiting free urination, they'll be sent to the dreaded and mysterious "Urinetown.

Please note that this venue is not accessible. Please call our team to cater to your specific needs.
Location
Warehouse 26
26 Rodney Road, North Geelong Victoria 3215
PlEASE NOTE THAT THE SET HAS BEEN TRANSFORMED INTO A GIANT SANDPITT. PLEASE FEEL FREE TO WEAR SANDALS.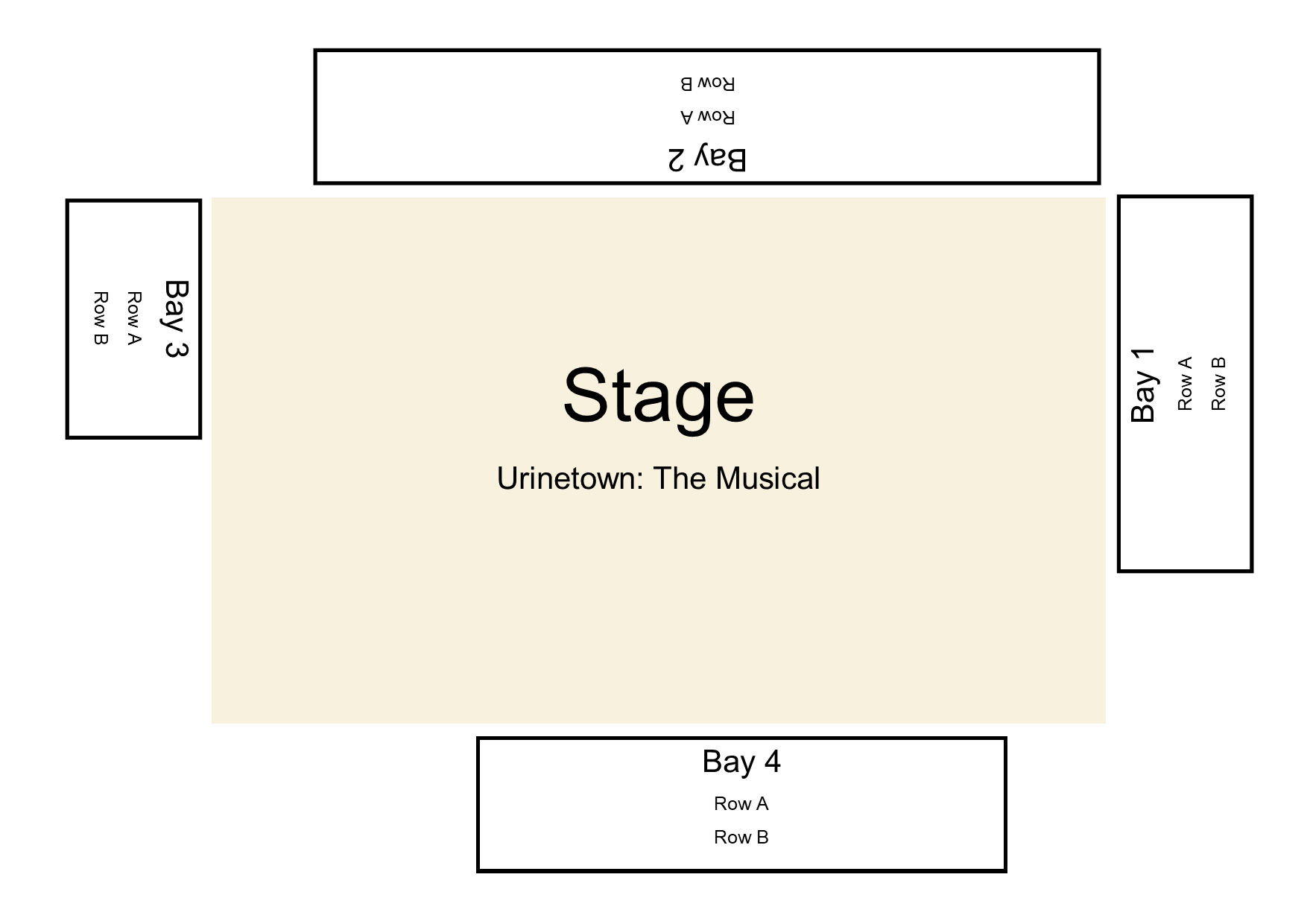 Contact Details