ACA Insight - Technology Strategies & Managing Change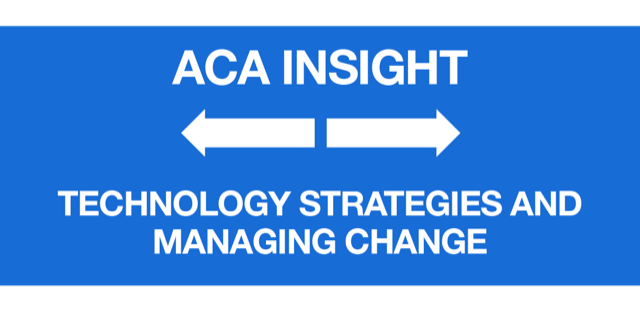 Join us on Tuesday 26 November for our last ACA Insight webinar of the year to learn more about developing a technology strategy for your practice and how to plan for and manage the associated change. Book now to secure your place.
Architectural practices recognise that applying digital processes to their business and projects can enable their practice to be more competitive and effectively manage larger and more complex projects.
Yet adoption of new technologies has been slow. That's because the complexity of the technology landscape in the built environment makes selecting the right systems daunting. It's a commitment that needs careful consideration for long-term strategic benefits for your business, employees and partners.
On 26 November, Rachel Tilleyshort of Elevation Architecture, Peter Caune of Ashburner Francis Engineering Consultancy and our MC, Richard Staines, Business Development Manager of Deltek, will discuss their digital journeys, the challenges their businesses have faced, and the tangible benefits technology can deliver.
Our speakers will share their experiences and learnings as they discuss:
The key challenges

How to construct a technology strategy

The journey to find a solution and the benefits

Guidance in managing project risks and uncertainties from initiation to completion

How implementing one integrated system for project information management and project accounting can improve efficiencies, collaboration and culture across your practice

How to prepare for digital transformation and change management to ensure you have all staff on-board

What you need to consider before investing in technology – type of environment you are in, cloud vs server, security, latency
At the end of the webinar there will be the opportunity to participate in a Q&A session with both of our speakers and our MC.
WHEN
Tuesday, 26 November
1 – 2pm AEDT; please join anytime from 12:45pm to allow time to check your connection
(WA 10-11am, NT 11.30am-12.30pm & SA 12.30-1.30pm, Qld 12-1pm, ACT, NSW, Tas & Vic 1-2pm)
HOW
This webinar will be run through remote login and recording access only. There will be no host practices in operation.
Please choose your prefered attendance method through next booking page under "Sections" and select your ticket type - remote acess or recording acess.
COST
Members $25
Non-members $35
*One ticket per attendee.
Speakers and CPD information
For more information about our speakers and learning objectives please refer to the ACA website. Attendance of the full webinar will deliver one formal CPD point. The webinar is one hour in duration.
CONTACT
For more information see the ACA website or contact Katherine Ygosse
M: 0413 520 548
Proudly supported by