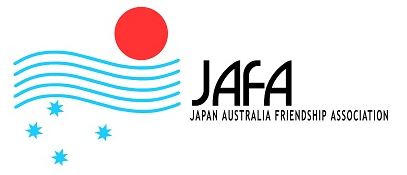 When: Friday, 13th of December- 6:00pm
Come and enjoy an evening with JAFA at our annual Bonenkai / End Of Year Party! This year we are at Sushi Planet on West Terrace
Food is provided in a set menu as per below $30.00 for JAFA Members, or $40.00 for non financial members.

Drinks are not included, however may be purchased on the evening.

Set Menus:

Skewers and Sushi Set
A special selection of Sushi Planet's most popular dishes.
2 Salmon nigiri
2 King fish nigiri
2 Prawn nigiri
Shrimp roll with avocado (4 rolls)
1 Rice
1 Miso soup
1 Seaweed salad
1 Edamame beans
1 Breaded pork
1 Chicken breast
1 Miso salmon skewer
1 Grilled beef skewer
All vegan set menu also available!

Vegan Option Set
2 Avocado Nigiri
2 Mango Nigiri
2 Inari Nigiri
Avocado and Cucumber Rolls (8 rolls)
1 Rice
1 Miso soup
1 Seaweed salad
1 Edamame beans
2 Asparagus with teriyaki sauce
1 King oyster mushroom
2 Mixed vegetables with teriyaki sauce
Venue
Sushi Planet
1/60 West Terrace
Adelaide, South Australia 5000
Contact Details:
Wade Beger - 0407 539 682